[php function=1] What are a three simple things you can do to build your real estate Facebook page, maximize your time and get more likes?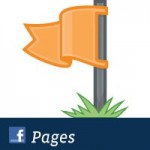 Do you feel like Facebook can be a "time suck?" Hear from Katie Lance, Director of Social Media at Inman News, who teaches her simple 3-2-1 approach for managing your real estate Facebook page, creating and posting unique content and engaging with the people who like your page. If you are a Realtor who needs to start their Facebook page, or a Realtor who has a page but struggle with "what's next?" – then you need to watch this video! Questions or comments? Leave us your feedback below!
Can't view the video, click here.