As mentioned in Part 1 of this post, one of the best parts of going to a conference are the exhibitors you meet.
At Real Estate Connect we had well over 60 fantastic tech, marketing and real estate vendors. Many of these vendors I was familiar with, but there were plenty of new faces (over 20 new start ups!!) During our "Meet the Press" session I was able to sit down with a number of CEOs, founders and marketing directors who told me about their products or services.
Each one of these companies has a very unique value proposition! Here are some highlights from my conversations.

Note: this is PART 2 (click here for PART 1)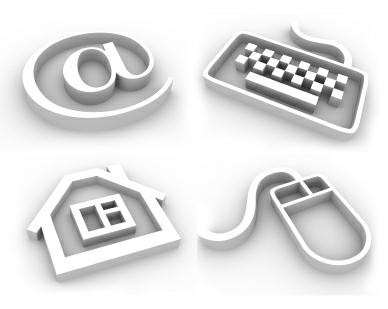 Web Real Estate Tools | Drew Burks, Founder
This site is offers a very unique "School for REALTORS®" that teaches agents how to set up a WordPress blog, keywords for your website or blog, link building, social media, video marketing and more. There is a one-time fee that agents pay to access the school. Once they have paid, they have full access to all the learning modules. The training includes screen shots, PDF's and screen recordings. Just launched – they will have a free webinar every Friday called "Free Blog Friday!"
Personally, I think this site provides excellent content for agents. In my opinion, there is a definite need for this type of digestible information.
In our interview, Drew said they they took over a year to research what REALTORS® really needed. To access the school, agents pay a one-time few to access all of the modules which include screenshots, PDF's, screen recordings and more!
You can catch Drew live at Agent Reboot™ San Diego on August 25th – he will be on a panel teaching how to expand your social reach online. FOREM fans – use the code 'FOREM0812' to get $20 OFF your ticket!
HootHut – Tony Fantis, Founder Director
Tony is a REALTOR® himself and realized the need for agent to learn how to work in a social way. Real Estate Connect SF was his "official" launch. Not only is this a great product, but I was really impressed by Tony's passion and enthusiasm for this product. According to the website:
"Most real estate software is just way too complicated. Agents do not have time to learn fancy software and certainly should not spend all day on the computer. HootHut is designed with the beginner in mind, and offers extra features for the techno-geeks, too. We made it simple to use so you can get back to work."
When asked, "Why Hoothut?" The response is: "Because social networking has always been the primary 
source of referrals for real estate agents." Among other features, Hoothut offers a Facebook application – "My real estate" tab available to put on Facebook page or profile. Coming up: online coaching, how to use friend lists, under contracts, solds, etc.
Tony has offered a special rate for FOREM fans – valid ONLY on Friday the 13th (8/13/10 only). Use the code: 'INMANNEWS13' to receive a FREE 6 month subscription!
Qonnect – Danny Sanchez, Co-Founder
Qonnect is a unique, bar code, mobile marketing platform. Their bar code is unmistakable. Scan a bar code with your smartphone, and instantly arrive at a mobile optimized website. This is a great opportunity for real estate agents and brokers to promote their listings and themselves in a unique and tech-savvy manner. According to their website:
"Qonnect is a platform that delivers mobile content through the use of QR Codes. We're taking marketing to the next level as the online experience moves from desktop to mobile device. We're talking hyper-drive speeds. Whether it's advertisement, production, or publication, our codes will link to the information you need in the easiest way possible."
They have worked with clients such as Weichert Realtors, The Chicago Tribune, the Hyatt Regency and are currently involved in a pilot program with 400 Coldwell Bankers agents. This is a great up and coming company to be on the lookout for.
VoicePad | Michele Rehm, Marketing Manager
This product reaches the consumer via a phone call. The idea behind VoicePad is that not all consumers have a smartphone, but virtually everyone has a phone. They offer a broker branded phone number that can be listed on 'for sale' signs. Once someone dials that number, all the MLS data is read over the phone to the consumer. According to Michele, this is a really unique and simple lead generation tool to receive 'curb-side' leads.  Once the call comes in, VoicePad can track exactly where the call came from via Google Maps. By using VoicePad, agents have seen the queality of leads from siugns increase 2-3 times over. Another added benefit is there is no IDX approval needed. Why is VoicePad different" According to their website:
"Unlike previous technologies, VoicePad automatically creates and delivers high-quality property presentations in both English and Spanish. There is no recording required, no per-minute charges and no toll-free phone numbers attached to your yard signs. VoicePad is available only to the professional community and cannot be used by FSBOs, who are not working with a licensed agent or broker."
I think this service provides a really unique niche for agents and a way to differentiate themselves when marketing their listings.
I really encourage you to go to these websites to find out more about each company and service they provide. They are really leading the way with tech and innovation..
Written by: Katie Lance, Marketing Manager, Inman News