On this U.S. holiday, Presidents' Day, I thought it would be fun to share 5 fun iPhone apps I found this weekend. I realize they may have not a whole lot to do with real estate, but I'm hoping on this day that you can take a moment and think about what this day is all about… even if it's done through your iPhone! :)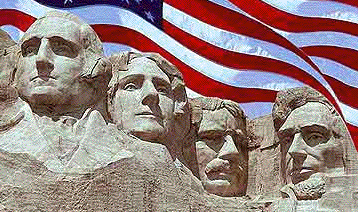 5 Fun President's Day Apps
The White House (FREE) – Just a very cool app that includes photos and interesting info about 1600 Pennsylvania Ave. Side note, I just realized you can pull up a Zestimate for the White House – I don't think the house is ready for the market yet, do you? :)
Top 100 USA Historical Documents ($.99) – Ever want to read the constitution or the Declaration of Independence? Now you can on your phone – awesome app for history junkies!
Hail to the Chief Button (FREE) –  Now this is just cool – need a little pick me up? Push one button to hear "hail to the chief!"
Political Terms ($.99) – Easy to use resource for terms all things political
US Presidents Match 'Em Up History ($.99) – Fun match game for adults and kids. Think you know your presidents? Think again!
Check them all out in the iTunes app store >>
For all of our U.S. readers – have a wonderful President's Day!
Written by: Katie Lance, Senior Marketing Manager, Inman News @katielance