It's one thing to have a lot of fans or followers, but it's whole other thing to have engaged fans and followers. How do you get to that? Here my top 5 secrets to doing just that!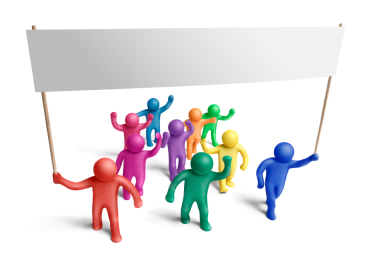 1. Ask a question. A great way to get people to respond to you and to join in a conversation, is to ask questions. This is the easiest thing to do and the one thing that always gets some response! Inevitably when I post a question on the Inman or FOREM Facebook pages, I always get at least a handful or responses. Note:  Some questions should be non-real estate related.
Ideas for questions:
What is your favorite family activity for ____ town?
How do you feel about______?
Which town would you rather live in: ____ or ____?
If you were buying a house would ________ this be important to you?
What is the number one thing you look for in a real estate agent?
What school district are your kids in? Are you happy there?
What's one question you've always wanted to ask a Realtor?
Make a list of 20 questions and ask one a day – the goal is to get your fans engaged and also to LISTEN to their needs which may help you close a few deals!
2. Keep it short and sweet. We have a very short attention span. No need to post a lengthy post – this is one of the many reasons I love the 140 character limit on Twitter.
3. Respond quickly. When people ask you questions or leave you a message directly – respond fast. This is one of the benefits to using a smartphone – you can instantly scan your social networks and reply to anyone who has left you a message.
4. Address people by name. Little things make a big difference! Also thank people who respond to you – every single one! Little things make a big difference. Be the person that notices the little things.
5. Tag your fans. You can do this on Twitter by using the @ sign plus their Twitter handle. On Facebook, if they are your friend, you can tag someone in your status update by typing @ plus the name of the person. You will see a list of names pop up as you type – click on the correct name. Now this person will be tagged and your post will show up on your wall AND their wall.
BONUS: I know this is so simple to do. So make sure you are doing it – every day and consistently. Do what most people won't do – and that is to be consistent!  If you do that, you will be amazed at how your network with grow!
How do you keep your fans and followers engaged? Would love your comments and/or feedback!
Written by: Katie Lance, Marketing Manager, Inman News