When I saw FOREM's founder Joel Burslem on the Real Estate Connect NYC agenda, I knew it was a "must see" session. Joel gave a fantastic presentation on email marketing entitled "Email is not dead – The un-sexy but massively powerful tool marketers and communicators must master."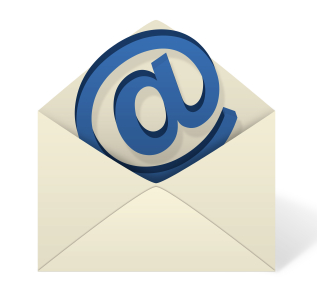 I agree that email is definitely not dead – especially in the real estate industry. If I was a real estate agent today, I would make sure before I got on Facebook or Twitter, that one of my top priorities would be to set up a simple monthly email newsletter to my clients and sphere of influence. In 2011 – it is simpler than ever and there really are no excuses for not making this happen.
There were 5 key points that really stood out to me in Joel's presentation:
1. "Forward this email to others." In the body of the email include the text, "forward this email to others" as well as a call to action to subscrbe to the list (as people forward it, you want there to be a call to action for people to sign up.) Simple!
2. Test different designs and use a professional email platform (stop using Outlook!) Joel suggested two websites: Litmus.com and PreviewMyEmail.com to test and view different email designs and how they will be viewed in Hotmail, Gmail, Yahoo, etc. I found this to be extremely important because so often emails that look one way in one account, look completely different in another email account. Didn't realize this happens? Oh yes – it happens all the time!!
The beauty of technology today is you don't need to hire a web designer to have awesome looking email marketing templates. Invest in a professional email platform like Mail Chimp, Campaign Monitor or Tiny Letter. Why? They guarantee delivery and they can track your open rates, click throughs and forwards. STOP using Outlook for your email marketing! You may not realize this but many times emails coming from Outlook get blocked or end up in junk mail.
3. Always be asking yourself, "How can I grow my list?" This is a great reminder for any real estate professional. 100 top-quality people that know and trust you are worth 100 times more than a list of 1000 names you purchased or acquired. Personally, if I were a real estate agent, I would look at every opportunity to grow my lists: associations I belong to, colleagues, friends of friends, mom's clubs, people I meet and connect with on Facebook and Twitter, open houses, networking events, and the list goes on and on. My advice – set a goal: how many people are on your list now and how many could you have by June 1? How about Dec. 1?
Are you saying right now, "oh I really need to update my list" – well join the club! I think every real estate agent says this. Be the agent that does something about it. Spend 2 hours on a Sunday and clean up your list. Get it all into a database or at a minimum into Excel. You can't start and email campaign without a list!
4. When you're writing your emails, you should always ask yourself, "Who gives a shit?!" Joel actually did say this on stage and I absolutely love this. So many times in emails we go on, and on, and on, and on. Sometimes I feel like saying "is anyone out there? is anyone listening?" ("Bueller…. Bueller….. Bueller…..:)")  Hire a professional writer if you need to for your email newsletters – just get it done!
5. Write killer headlines – obsess over it. Half of the reason people click on an email is because of who it's from and the other half because of the subject line. Think of how you go through and delete emails – don't you do the same thing? So don't write something boring!
If you are an Inman Premium Member, you can watch Joel's entire presentation here >>
Do you have any email marketing tips you'd like to share or just have a comment? I'd love your feedback below!
Stay tuned for more from Connect NYC!
Written by: Katie Lance, Senior Marketing Manager, Inman News @katielance