Guest post by Dale Chumbley, Realtor, founder of the Clark County Real Estate Guide, Host of 365 Things To Do In Vancouver, WA Facebook page, and named one of 100 Most Influential Real Estate Leaders for 2010 in the country.
I'm sitting here in the Columbia Center reflecting on the wonderful RE BarCamp that just took place in Seattle, WA. There was a ton of great knowledge introduced to everyone. One thing that seems to happen after an event like this is the feeling of being overwhelmed. Not sure what to do next. Well, what if I told you there was a great booster shot of top quality education available on March 9th, 2011?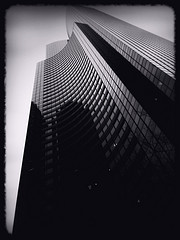 Introducing Inman Agent Reboot.
During this information packed day Chris Smith from Tech Savvy Agent will teach you (at least) 15 mobile technology tools to help take your business to the next level in 2011. Daniel Rothamel will teach how to get a WordPress blog up and running so that you can begin creating content rich data for your community. I'll share at least 5 ways to enhance your Facebook Business Page to help get maximum engagement from your audience. Darin Persinger will be rocking the video information sharing how to integrate video into your marketing world. Sherry Chris, will be explaining what Lifestyle Branding is and why it's important in our real estate business. This is just part of the morning!
After a wonderful lunch networking opportunity we'll come back to pack the afternoon with just as rich of information. We'll be discussing consumer wants and needs. Listing flyer strategies that work. Learn new ways to get them in front of the right eyes. Curious about the iPad? We'll have a whole session sharing why an iPad is a fabulous tool for your real estate tool-belt. We'll also have a lively discussion looking back over 2010 and discussing 2011 and beyond.
You don't want to miss this day. I've only shared some of the highlights. There is so much more happening from the stage and off stage in the halls. This will be the perfect completion to what began at the most recent RE BarCamp here in Seattle. Please stop and say hello! See you at Agent Reboot Seattle!