Roselind Hejl works in Austin, one of the Top Markets For Real Estate Agents, according to an Inman Special Report.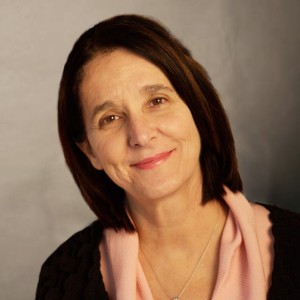 Roselind Hejl isn't amped over the top 25 newest apps. The Coldwell Banker United Realtor takes a more refined approach.
Hejl, named one the Top 25 Realtors in Austin's upper-end market, seeks out technology that actually improves the service she provides. Hejl shared with InmanNext her perspective on which tools enhance a client's experience.
What is the #1 "tech challenge" you are faced with?
My biggest tech challenge today is the need to figure out the rapidly changing array of tools available to us. It's actually stressful to hear about 25 new apps that I can download to help me be more productive.  I know successful agents who still use regular phones and keep clients in a rolodex.  They stick with fundamentals like good service and staying in contact with past clients.  I think my biggest tech challenge is figuring out which of the many options will actually improve the service that I provide to clients.
Are you involved in social networking – I.e. Facebook and Twitter. If so, briefly tell us how you use it to build your business. If you are not please tell us why.
Yes, I do have LinkedIn, Facebook, and Twitter accounts, but just use them to distribute my blog posts. Clearly, this does not meet the social media mantra, which calls for comments, daily updates, vacation photos, etc. I admit that the social media part of my business needs work – beginning by adding more contacts outside my industry.  My "friends" are mostly people in real estate, so social media seems a bit like a coffee room on steroids.
I have set up a business page on Facebook. Shouldn't there be a link to this on the other page? And, what is this "like" nonsense?  But, in spite of some gripes, I believe that Facebook is an awesome networking tool. I plan to devote some effort to building a better network and improving content.
Do you use tools to work "paperlessly" like Docusign or DotLoop? Why/Why not? How important is that to you?
I use zipForms and Docusign. Both are standard practice now. However, I usually feel the need to meet with clients to review contracts before signing, so I don't use Docusign as often as I could.
Tell us about your website and/or blog – how many leads do you generate from your site on a monthly basis? Is that an important part to your business?
My website is a central and vital part of my business. I made the site years ago to provide information for our clients. Later, as online real estate searches grew, I became interested in optimizing for Google. Writing articles was a way to develop incoming links – which improves ranking. My first article, "Negotiating the Real Estate Contract," is still out there. I have found that good content gives back, and keeps on giving.
My website comes up on the first page of Google for "austin texas real estate" and other search terms. It brings in real people who are moving to Austin, folks who want to sell, and agents who refer clients.  It is a stable, consistent way to present our listings and show who we are.
How important do you feel content creation is to your business – I.e. social media posts, blogging, email newsletters? Do you create content yourself or do you outsource part of it?
In my business, good content is used to reach out to past clients and bring in new ones.  Our website is all about what the client might need.  It anticipates their needs and tries to fulfill.  Our service begins here, and invites the client to call for more.  We don't outsource content or updating.
We also add content to these sites:
Blog:  My blog discusses remodeling, green building, and the Austin market.
Flicker Site:  Austin photos.
YouTube:  Listing videos.
How do you balance your time?  Are there any tools you use to make juggling everything easier?  What is the most important tech tool or app you use on a daily basis?
Outlook is my main communication tool, plus it serves as a filing and retention system.  Excel maintains my email list. Dreamweaver is my web site development tool of choice. Photoshop is a must. I use Windows Live Writer to publish blogs and Animoto to make videos.  I use YouTube, upgraded Realtor.com, ListHub, single property websites, and other tools for marketing.
Vblogging seems like a good new piece to add, but have not tried it.  I'm afraid it would look terribly amateurish (but am open to coaching).
What type of smartphone do you use? iPhone, Droid, Blackberry?
I have an iPhone.  But, really, I hate the tiny keyboard, and rarely use it for email.
Do you use a tablet device? How has it changed your business?
An iTablet is on my list to get.  I like the size, and it can be used for reading books.  I don't think it will change my business, but it will be fun to have.
What is a specific lead generation campaign that you did in your local market that worked well and why?
Email newsletter: Once a quarter I send a market update to my list of about 700 contacts.  Current and past clients respond well to this, and often reply with a question or need.
Interested in seeing more "Agent Profiles" at InmanNext?  Please leave us a comment.