Pretty exciting news!
Just announced this Friday on Facebook, there will be a news and improved "flow" for how someone creates a business page on Facebook.
I really like this improvement and think it will encourage more and more people to make pages (instead of using their personal profile for business) :)
Here are a couple screen shots of the new process (see below)
Once someone clicks, "Create a Page" they are re-directed to this page: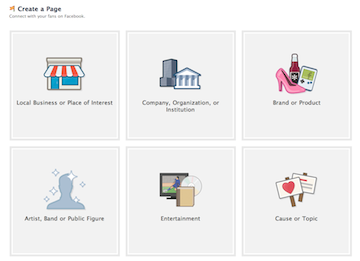 Once you click on your category, you are presented with a drop-down menu. For a real estate agent, you would click "Local Business or Place of Interest"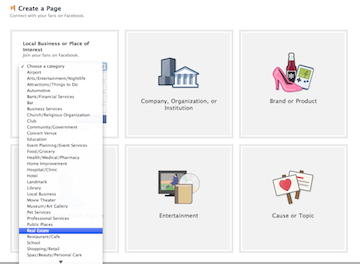 One of the biggest changes for lists is the amount of options – I don't ever rememeber seeing a "real estate" option! In my opinion, this is one more way Facebook is really encouraging people to create pages but create them in a smart and organized way.
Do you have a Facebook page? Leave me a comment below and include a link to your page!
Stay tuned, more about Facebook this week! (If you missed my post last week about Facebook lists and page tips, click here)
Written by: Katie Lance, Senior Marketing Manager, Inman News @katielance