I wrote a blog post yesterday about some great apps to download before you go to a conference, but I just discovered a very cool app that is available for download on the iPhone or Android – Hashable!
This app makes it super easy to exchange contact info with someone you meet at a conference, meeting, or networking event. You simply plug in their Twitter handle and your contact info is instantly shared. The other cool thing is that you can see who your Twitter followers are meeting in person – another great networking opportunity!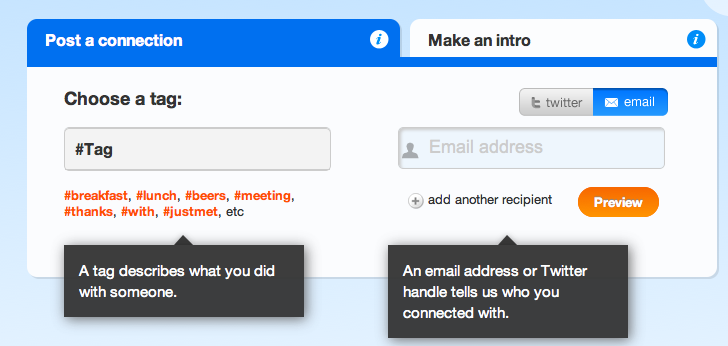 Here is a quick video explaining how their app works (click here to view):
I love the simplicity of this app and how easy it makes sharing info – let's face it, dealing with business cards and exchanging contact info at an event can sometimes be a pain! How many times have you lost cards or accidently given someone elses card out? C'mon, we've all done it!
I'd love to get your opinion on this app – leave me your feedback below. And if you are going to Agent Reboot Phoenix tomorrow (Wed. 3/16) you should download it and try it out!
Written by: Katie Lance, Senior Marketing Manager, Inman News, @katielance