Hey FOREM fans – have you heard about 2 exciting things happening at Real Estate Connect SF this year? If you are a web developer or start-up this is a MUST read!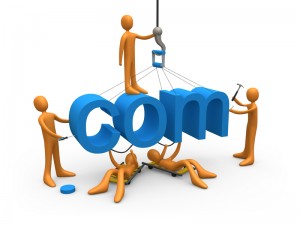 Get your chance at the ultimate 'hack-a-thon 'and get your shot at fame and fortune!
Real Estate Connect San Francisco will feature two high-profile contests showcasing the best of online real estate innovation.
If you're a developer or an entrepreneur interested in doing your thing in front of the real estate and technology elite, we want to hear from you.
The Connect Developer Challenge
48 hours. A room full of developers. Intense competition and, by the end of Connect, a set of brand-new web apps.
The Connect Developer Challenge brings innovation to Connect in real time, on the big stage, in a way that highlights the companies and people pushing the online real estate envelope.
Last year's challenge produced two new applications. One of them – an MLS-powered agent ranking application called "Agent Scouting Report" – inspired the recently launched agent productivity application from the Houston Association of Realtors.
Teams or individuals from companies large and small are encouraged to participate. The app that gets the most votes from our audience and panel of expert judges will win thousands of dollars in advertising space on Inman.com and free passes to Connect 2011.
Developers that want their place in the limelight should email Madelyn@inman.com no later than June 2nd.
New Kids on the Block
Real Estate Connect is known for supporting entrepreneurs and giving new companies a platform to launch in front of the most important crowd in real estate.
The "New kids on the block" session at Connect is how we do that. Six young companies (special preference is given to start-ups that launch at Connect) give their pitch in front of 1,000 real estate leaders and a panel of investors who, with our audience, choose a winning company.
If you've got something new to reveal to the world this summer, do it on the big stage at Connect. Email Madelyn@inman.com if you'd like to be considered.
Written by: Katie Lance, Marketing Manager, Inman News