Written by Nick Lovegrove of limeyboy.com.
limeyboy.com has spent over a decade helping real estate agents get more from the web, whilst trying to insulate them from the really geeky parts. We help agents define their online brand through building real estate websites, integrated blogs and social networking strategies around them. We are dedicated to helping you find the web approachable and fun, and yet have no desire to turn you into a geek.
Website: http://www.limeyboy.com
Facebook: http://www.facebook.com/limeyboy
Twitter: @limeyboyweb
Regardless how wonderful your website is, it is really pretty hard to get people coming to your site and even harder getting them to come back for more. When I say hard I mean really hard.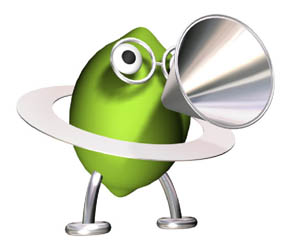 "Is anybody out there? I have new content…"
Don't take this the wrong way, but no one, that's right no one, is going to make your real estate website their homepage, (so please stop asking me to place a link on your homepage to do this :)
You can get hits from showing up in online search, get a few hits from your offline mailings, but how do you get your website's new content back in front of your readership when it's updated? I guess hope for more search results and do another mailing? Hope that people regularly trawl through the browsers bookmarks? (Does anyone still use bookmarks?)
It's true that your blog (you do have a blog right?) has an RSS feed, which (in theory) allows your content to be subscribable, but other than one's mother, has anyone ever done that? (She hasn't by the way). I would admit to being a fully signed up member of the geek fraternity, however, I have never subscribed to a blog by RSS. It just feels like too much commitment.
Subscribe by email is another option, but too many emails of the "Time to clean your gutters" variety and you have lost my interest/subscription. I am well aware of the state of my gutters thank you very much, the last thing I need is your emails clogging my email drainpipes!
So how does facebook fit into all of this? Well Facebook is one of the greatest gifts ever given to the website owner.
Why? Earlier I mentioned that no one, NO ONE, is going to make your site their homepage. So let's accept that fact. So if we assume that they are not turning on their computer to be greeted by your content, we can pretty much assume that many of your site's potential eyeballs are at facebook, every day. 500,000,000 users can't be wrong.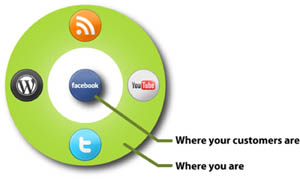 So how do we get our content in front of them now that we know where they are?
Simple. We build a business page, then post tantalizing snippets from our blog and site, each time we update it. If those users have "Liked" our page, they will receive our updates as we post them in their personal walls.
You are able to essentially syndicate your content onto the facebook walls of those who asked for it. What's great about the facebook wall is that it's not like receiving an email, which you have to proactively delete or interact with on some level, at facebook you just leave it there and click on it if it's of interest, if it's not you just leave it.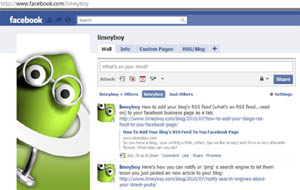 Each of your facebook posts will include a link to your latest content on your website or blog and in one click they are back on your site. This is truly amazing for the website owner. It's what we hoped RSS would be, but wasn't.
We are seeing that facebook is rapidly moving up the ranks of sources of leads for real estate websites.
Oh and by the way, this will cost you nothing!
In fact, in many ways it makes more sense to market your facebook business page url over your web address. Website hits are great but, how do you keep people coming back for more?
This is one of the oldest conundrums on the internet. Facebook may well be the answer we have been waiting for. Getting a website visit can be fleeting and sporadic. There is much more longevity in someone who 'liked' your business page as the connectivity is ongoing.
And yet, we speak to so many real estate agents who are almost proud that they don't facebook. To which we respond, it's not about you, the point is your buyers and sellers are!
Before you print your next set of business cards, think about adding your facebook business page to it…above your website!
Do you find facebook to be more effective than email?