Hi FOREM fans! Please join us on Wed. July 28th at 10 AM (PDT) for a ROCKING free webinar!!
TOPIC:  ROI – Increasing Your Brokerage's Bottom Line
Sponsored by: Market Leader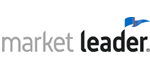 DATE:  Wednesday, July 28th, 2010
TIME:  10:00 a.m. – 11:00 a.m. (PDT)
COST:  FREE!!
In this webinar, you'll get a comprehensive look at ROI and ways to evaluate it effectively across all of your marketing and lead capture efforts. We will explore the differences between measuring the ROI of different platforms so that you can set realistic goals for your brokerage. We will show you how to use ROI to focus on the strengths of your brokerage.
You will learn how to evaluate what is working, and what is not, so that you can drive your profitability and spend more time doing the things that add to your bottom line.
This webinar is ideal for brokers, owners, managers and team leaders!
I encourage all of you to register for this webinar – and feel free to tell a friend!
Written by: Katie Lance, Marketing Manager, Inman News