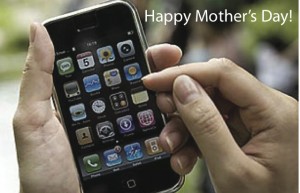 I realize as a mom, I am a bit biased writing this blog post. :) Here are 8 really cool iPhone apps perfect for Mother's Day and appropriate for everyday life as a mom! I know there are many Realtors and Brokers out there who are moms and grandmas – this post is for you!
8 Brilliant iPhone Apps for Mother's Day:
Mother's Day Cards and Frames app ($1.99)
Send all the Realtor moms you know a a virtual card. This iPhone app let's you create a custom Mother's Day card by accessing  photos on Facebook from your library. Then, you can post the card on her wall or print out the actual card.
On a budget? What Realtor isn't these days?! Kids Eat For will help you find a local restaurants offering a Kids Eat Free or discount specials.
Do you have a child 2-6 years old? This app provides 100 fun and educational activities for you and your child to do together. Most of these activities are inexpensive (or free) requiring the use of nature and/or materials already found in the typical home.
How cool is this app?! Turn your iPhone into a baby monitor — no matter where your baby falls asleep. Just enter your home phone number or tap in a new number and place it next to your sleeping baby. When iPhone hears your baby wake up, it calls you. Gotta love technology!
1800 Flowers (FREE!)
Flowers are a Mother's Day must! Pick out a beautiful bouquet and get it sent to right away!
What Realtor (or anyone for that matter) doesn't need a spa day? Over 5,000 spas listed. Automatically locate spas closest to your current location. Discover deals and last minute special offers!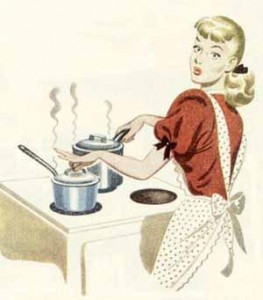 Don't make your mom cook on Mother's Day! The best thing to make for dinner is reservations! :) These are also fantastic apps to have when you need to pick a new restaurant for a client meeting. Here are my 2 favorite apps for that:
OpenTable (FREE!)
With OpenTable for iPhone you can make free restaurant reservations at over 13,000 OpenTable-enabled restaurants in the United States, Canada, and United Kingdom.
Urbanspoon (FREE!)
Can't decide where to eat? Urbanspoon can help. Shake your iPhone and the Urbanspoon slot machine will pick a good restaurant for you to try. Keep shaking until you find a restaurant you're happy with.
**Wishing all the moms who read FOREM a very Happy Mother's Day!! Side note – if you are a Realtor mom – please do not work on Mother's Day! No open houses for you! :) Take the day off and enjoy!
Would love your comments and feedback. Leave me a comment below!
Written by: Katie Lance, Marketing Manager, Inman News (and mom to a 2 and 1/2 year old and one on the way!) :)