Remember Inspector Gadget? If you loved that cartoon as a kid then you will get a kick out of this video below.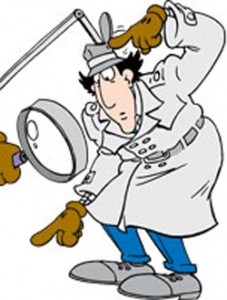 I'm all for making the most of the space you have in your home – but this home in Florida takes creativity to a while other level. This home belongs to Joe Pires who was probably not ok with the idea of having a common garage, so he decided to spice things up.
It is not clear from the first picture, but check out the video – you are sure to be stunned.
Once a device is triggered, the whole facade of the "residence"- including windows, porch, pillars and fence- gradually moves upwards, revealing the parked cars inside a space that seems to take shape out of thin air. Enjoy!
(Can't view the video below? Click this link)
What do you think of this home? Creative or crazy? :) Leave me your comments below!
Written by: Katie Lance, Marketing Manager, Inman News