We posed the question on our Inman News Facebook page a few weeks ago –  "What is the most overused term in real estate today?"
The responses were fun to read, and in the spirit of "Fun Friday," I thought I would post them here!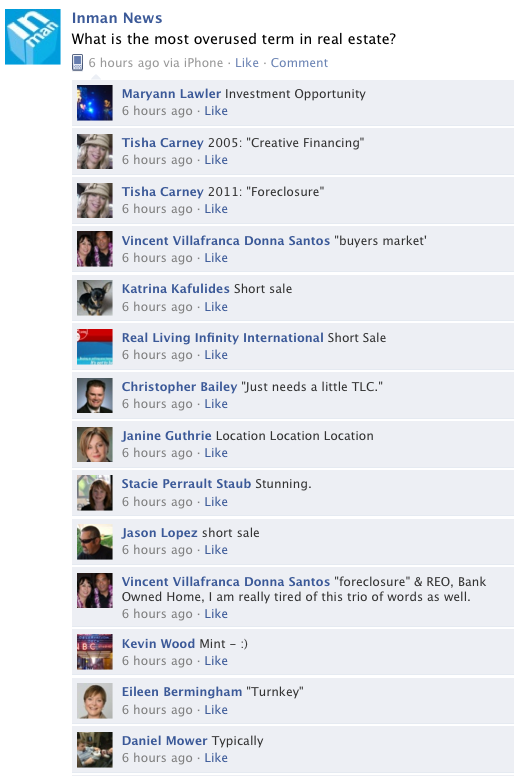 What can you add to this list? I'd love to hear your favorite overused real estate terms – leave me your feedback below!
Written by: Katie Lance, Senior Marketing Manager, Inman News, @katielance

Download the single page business plan for success in 2020
Sometimes growth is as easy as 1-3-5. Here's how it works.
READ MORE