Where were you in 1984?
Do you remember a world where having a computer was a really big deal, and the thought of having a computer that would fit in your house was unbelievable? Most people who were born after 1984 can not imagine a world with out computers – let alone the internet, mobile devices, email, iPad, and the list goes on and on.
This week, 27 years ago in January 1984, the demo of the first Apple Macintosh by Steve Jobs, took place in front of 3000 people.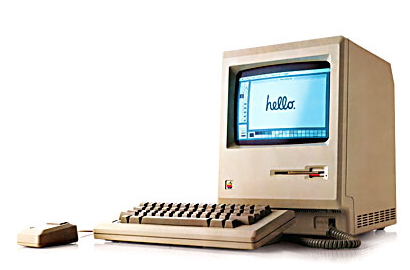 Andy Hertzfeld captured the moment quite well in his retelling:
"Pandemonium reigns as the demo completes. Steve has the biggest smile I've ever seen on his face, obviously holding back tears as he is overwhelmed by the moment. The ovation continues for at least five minutes before he quiets the crowd down."
Can you imagine being there? It is truly amazing for me to watch this and realize just how far we have come. It sure puts the iPad into perspective!
Here is the video: (click here to view)
I wonder what we'll be talking about in the next 20 years?
Written by: Katie Lance, Senior Marketing Manager, Inman News @katielance