I am always on the hunt for marketing that is fun, unique and viral. I came across this awesome video from NP Dodge Real Estate this week that incorporates all of those themes.
They posted it on the Inman News Facebook page and I knew immediately I had to feature this on FOREM!
I interviewed Jodee Drake-Soto, Vice President of Marketing for NP Dodge Real Estate this week to get the "skinny" on this video. Jodee led with project with the support of the NP Dodge marketing team and Amoura Productions. NP Dodge currently has 15 offices and 500 agents and is the oldest real estate company in the United States – 2010 marked NP Dodge's 155th year in business.
Jodee says,
"As the oldest real estate company in the United States, we can sometimes be regarded as old and conservative.  This couldn't be further from the truth.

Our culture is hard to describe on paper but you feel it when you walk into any of our offices—from the warm greeting you receive to the feeling like you're part of the family when you meet with our professionals.

The pride of the company and support for one another is contagious.  We are a family growing every day.


Q: When was this video announced? What has the reaction been?
A: This video was introduced at our annual awards celebration event held on Friday, February 11, 2011. With the support of our division's president, Mike Riedmann, we combined our awards celebration and holiday party into one event celebrating 2010.

The response has been outstanding!  We believed our agents and employees would enjoy it but didn't realize how strongly they would embrace it.  The anticipation and excitement leading up to the video debut was wonderful.  Cheers, laughter and smiles filled the room and set the tone throughout the entire evening.  As the video has been shared with others, the excitement continues to grow each day with many from our local community embracing it as well.

The positive feedback ranging from emails to even being approached as you walk by has shown how much people are enjoying it and loving NP Dodge.
Q:  Who came up with the idea?
A: I enjoy pop culture and finding innovative ways to brand your organization.  I thought a lip dub would not only be fun to direct, but also an opportunity to showcase our talent—our agents and employees—and help others gain some insight into our amazing culture.
Q: How in the heck did you get so many Realtors on board with it?!
A: In November, I called N.P. (Nate) Dodge V and asked if he and his father, N.P. (Sandy) Dodge IV would participate in our special video to kick off our annual awards celebration.  He was on board and said they would do whatever was needed to make it a success.  (Please note:  Nate and Sandy are the two gentlemen that high five each other in the beginning of the video.)
On December 21st, I met with our management team and introduced the video project for our awards event.  Each manager received information about their section of the song along with some scene ideas.

Since this was a completely new endeavor for us, I asked the managers to embrace this project, use their creativity, and have fun with their agents.  It was an opportunity for each office to shine and show off their unique personalities and help show the energy in their offices.

Dress code, props, dance moves, scene ideas etc. could all be decided by their team members.  I told them it's a new era for NP Dodge celebrations – let us see and feel the energy in your offices.
Q: How long did it take to create?
A: The filming took four full days in early January.  In June 2010 I announced to the NP Dodge marketing team we would be doing a lip dub to "I've Gotta Feeling".

We worked on concepts periodically throughout the next few months.  I met with possible video production companies in October and selected Amoura Productions in November.  Late December I introduced the idea to our management team and two weeks later we were filming.
Q: Where was it filmed?
A: We shot footage at ten sales offices, two corporate offices and the convention center where the event was held.  The locations included Omaha, Papillion, La Vista, Fremont, and Blair, Nebraska and Council Bluffs, Iowa.
Q: How did you select the song?
A: I selected the Black Eyed Peas song "I've Gotta Feeling" to introduce our new format for our first combined celebration.  As the lyrics go…"I've gotta feeling that tonight's gonna to be a good night, that tonight's gonna be a good night, that tonight's gonna be a good, good night" really captured the spirit of the evening.  The last segment of the video shows our management team walking in the doors of the convention center and proceeding to the ballroom with our president, Mike Riedmann, opening the door of the ballroom.
Thanks Jodee for your time and for your creativity to put this together. I can only imagine the time and organization it took to pull this off. Hats off to NP Dodge for thinking outside the box and doing something new and fun!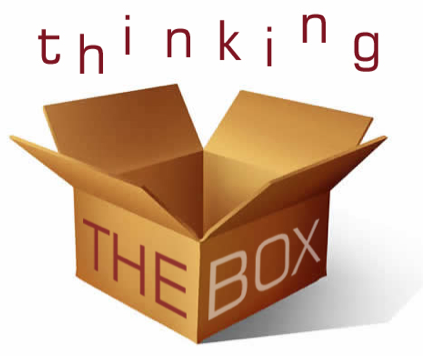 You can find NP Dodge on Facebook and Twitter.
What do you think? I'd love your feedback on this – leave me a comment below!
Written by: Katie Lance, Senior Marketing Manager, Inman News @katielance