In what can only be described as an early start to success, the highly anticipated launch for the GoConnect app is here. We gave you a sneak peek of the real estate checklist app a couple weeks ago, and high demand has fueled a startup success story for Zach Schabot, the CEO of Go Realty, and it's now available on iTunes for the iPhone 5.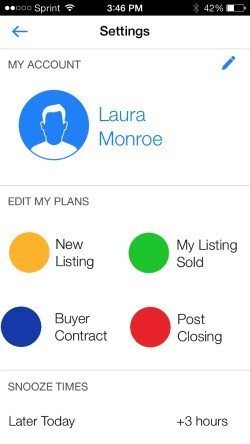 Described on iTunes, GoConnect is a checklist app for real estate agents on the go.
"GoConnect is a mobile solution designed to help you manage your transaction checklists on the go. Picture this — at any given time you are working with a few buyers and a few sellers, and a few of your listings are probably under contract. You have hundreds of tasks that have to be completed in order to get those homes closed. Where do you keep your lists? Paper checklist? Excel spreadsheet? Sticky notes? Written on the back of your hand? "
As an innovative broker, Schabot can be quoted as sharing with me: "Agents don't always need or want something from the broker. Sometimes they need help in figuring things out on their own. Empowerment is powerful."
This is a great story, and we're watching. Congrats, Zach, and GoConnect! There may be a short wait to get your access code for download, but give it a try with about 1,700 other agents and be the first to send us your reviews! (Note: iPhone 4 accessibility is on the way, but not available yet.) 

No more excuses! Market yourself online now.
It's easier than ever to generate leads and referrals
READ MORE