Ask any number of Realtors what is one thing they feel like they are an "expert" in, and they will most likely say "the neighborhood they work in." One of the best parts of working with a local Realtor is the expertise they have about your local community and neighborhoods.
However, sometime neighborhood information is fragmented with certain key elements missing.
Last week, an intriguing new Atlanta-based tech start up called HomeElephant launched.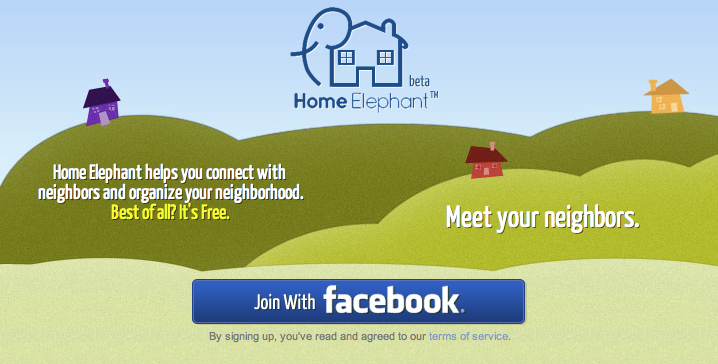 I spoke to one of the founders, and asked him the "why" for this site. He said,
"The founders were all apathetic neighbors, and all agreed we needed a better way to communicate with neighbors.  I have lived on Karland Drive in Buckhead (Atlanta) for 12 years, and only know 6 neighbors.  Not proud of it.  Another founder, Chandler Powell, his wife was harassed by a creep in a van while he was away on business, the police didn't help, and he wanted a better way to alert his neighbors of these types of incidents.  Home Elephant was born soon after. Think of HomeElephant as a less intimate version of Facebook with built in communication tools that all center around a map view of your streets."
In just less than a week, HomeElephant has 221 neighborhoods with almost 2000 registered users.
As a real estate professional, I think this site could be a great resource for a few reasons:
I really like that HomeElephant creates access to neighborhood directories, neighbor profiles, school info and HOA documents – all in one easy portal.
For users of the site, they can create a neighborhood watch, report a lost and found, find out about street closings and more.
From a social perspective, neighborhood events and important dates could be organized like a yard sale, dates of trash pick up, or an open house. All event dates can sync to your calendar.
Overall, I think this could be a great neighborhood resource for real estate agents and I'm excited to see how agents and brokers will embrace it.
Have you signed up for HomeElephant yet? I'd love your opinion about this site and this service – leave me your feedback below!
Written by: Katie Lance, Senior Marketing Manager, Inman News, @katielance