This past weekend, I did a little Facebook spring cleaning. I went through my pages and friends and organized them into lists. I started this process a while back but never finished it. It is definitely a time consuming process, but totally worth it. I guess I'm sort of a control freak because I do like things organized and if I feel like I'm on "information overload" – which can happen pretty easily on Facebook – I get frustrated.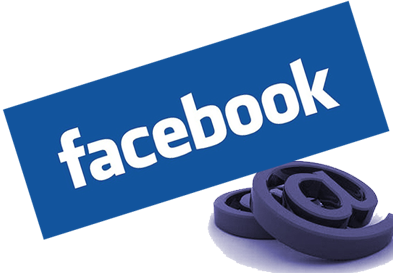 So this blog post is going to be have 2 parts:
Part 1: A reminder of how to organize you friends and pages into lists
Part 2: A few must-haves for a successsful Facebook business page.
Organizing your friends and pages into lists – there are 2 ways you can do this:
OPTION 1:
Go to Facebook and log in
Then go to www.facebook.com/friends
Click "create list"
Name the list, and then go through and click on each person and page you'd like added to the list
The problem with this method is that it is tiring to click through every single friend and page just to make ONE list. If you have under 100 friends and just a handful of pages you like, then this is the option for you.
OPTION 2:
If you have more than 100 friends and/or many pages you like, then I recommend going this route, which somewhat "cheats" the system, but for me makes it much easier
Go to www.facebook.com/friends
Click "create list"
Name the list "New List" (or something easy to remember)
Click on EVERY single person and page you like (yep, they are ALL there!)
Click "create list"
Now, here comes the fun part – look at your friends and see what type of lists you'd like to have (i.e. high school friends, college, real estate, clients, colleagues, vendors, neighbors, etc) Click "create a list" and then create lists for each of these groups. Don't add anyone to them yet, just create the list.
Now, you can go back to your "New List" and you'll see all your friends and pages – you can now hover over each person/page and add them to one list or multiple lists. For example you could have someone in a "family" list and also a "past client" list – do whatever makes sense to you.
Now that all your friends and pages are in lists – now what?  Why did I ask you to make lists?
The answer is privacy and control!
There are 2 ways you should be using your lists:
Segment your news feed. On your home page of Facebook, you have 2 options 'Top News" and "Most Recent." Next to "Most Recent" is a drop-down arrow. If you click on that arrow you will see all your lists. So if you created a list called "colleagues," you could find that in the drop down and your feed would just be that list. Lists make is super easy to look at a segment of your friends or pages.
Customize your status updates. When you have lists, you can segment who your status updates go to. So, if your Facebook account is a mashup of personal friends and colleagues, you can customize who your status update goes to. To do this, when you are creating a status update, there is a small arrow next to the "share" button – click the arrow, then click "customize" and then you can click who you want to "hide your post from."
Now for the 2nd part of my post…how to have a succcessful Facebook business page.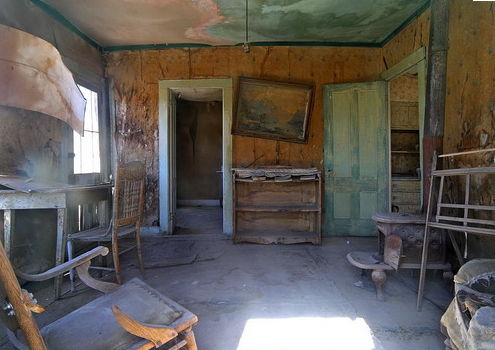 When I was doing my spring cleaning I went through many of the hundreds of pages I liked and decided if I should "unlike" them. What I found was pretty sad. It was like a Facebook ghost town. What do I mean? This is what I found on so many of the pages I clicked on:
No info at all about their location or what type of company they were
Their last post was months ago, or worse yet they only posted a dozen or so times and then "gave up"
I saw pages with a few dozen members, to hundreds, to thousands that simply looked abandoned.
My 1st thought was – "what a missed opportunity!!" These pages have been created, they have people who liked their page – people who like their company/brand/service… but then what?? It's like having an email database and never, ever emailing them! And I'm sure it didn't happen overnight. People get busy, it's not important, they don't know what to post, etc. etc.
All of these abandoned pages have really inspired me to write some fresh, new blog articles about Facebook pages and give you some simple things you can do to turn your "ghost town" into a key piece of your marketing strategy. The best thing is you don't have to be "techy" – you just have to realize that Facebook is where 500 Million people are hanging out. People spend more time on Facebook than anywhere else on the web!
I won't make you wait until my next blog post to get some Facebook business pages tips – here are 3 super quick things you can do RIGHT now to improve your business page (even if you've created one and never looked back) :)
In the information tab – put the area you work and the state. (Not just "Tri-Valley Area or Southland" – this means nothing to anyone outside the area – but put the specific city and state.
Post a question to your fans – any question really will do! How about: "How are you doing today?" or "What's your favorite part about living in ____ area?" or "Who is going to the _____festival this weekend?" Why ask a question? Get people answering and commenting will get them engaged on your page. Facebook secret: the more people "like" or comment, the more impressions your page will have – meaning the more it will show up in your fans news feeds!
Make it a point to post something to your Facebook business page 3x a day. You can do more of course, but start with 3 times a day – 1st thing in the morning as you check your email and drink your coffee, one time at lunch and once towards the end of the day. What to post? Post questions or post interesting articles you find about home improvement or the area. Where do you find articles? Go to Google News and type in a key word and you'll be amazed at what pops up.
Those are just 3 simple things but there is so much more. Stay tuned for more posts specifically about Facebook and if there are any questions or comments you have, please leave them below and I will try to answer all of them!
Written by: Katie Lance, Senior Marketing Manager, Inman News @katielance