Let's face it, a lot of people have a Facebook business page, and even more real estate agents and brokers are getting one too. I think this is fantastic, but are you one of those people who set up a page, posted a few times, and asked yourself, "ok, now what?"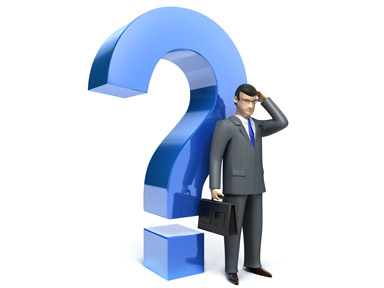 Here are 3 simple things you can do TODAY to get more fans and get your page rocking!
1. Promote your page! You need to make it a part of your plan to promote your page. You can't just build a page and then – VOILA success! You need to be a promoting machine. How?
Add a Facebook "like" badge to the homepage of your website site and blog
Add a link to your page into your email signature – one of my favorite services for doing this is WiseStamp
Ask your Facebook friends to support you. Only do this periodically so not to annoy them! (once a quarter is more than enough!)
Promote it on Twitter 3-5 times a week.
Promote it on LinkedIn 1-2 times a week.
Send out a special email invite to your clients, vendors, colleagues and sphere once a quarter. Also, in every email have a Facebook link so they can go right to your page.
Talk about it on your listing appointments, open houses and networking events.
2. Post often! You need to post 2-3 times a day – every day. There is no "secret sauce" – you just need to do it. Ask questions to start a conversation, post interesting news stories, post market reports, post funny stories. Whatever is interesting to you may be interesting to your fans. Make it a point to post multiple times a day. The great thing is you can use TweetDeck or HootSuite to plan out your posts so you don't have to be on Facebook every moment of the day!
3. Post a variety of content! Post links to news articles from Google News, post cool videos from YouTube, ask questions, post videos of your neighborhood or homes you see on tour – change it up and have fun with it. Don't over think what you need to post! Get creative and start googling content that is interesting to you. Keep a punch list of all the things you could talk about or promote on your page. What do your clients ask you all the time? You should constantly be looking at your local news sites or downtown associations and post some of their "feel good local content' on  your page.
Here is a great example of a real estate Facebook page – I met Chuck and Christina Ethridge at Agent Reboot Seattle last week and they are doing some great things on their Facebook page: screen-capture video, yummy recipes, asking and answering questions, posting cool new listings, and so much more! The included "Ask the Seasoned Agent" video blogs into their page too which I absolutely love. Nice job guys!
So, now that you know what to do – the only thing left to do is TO DO IT!! :) No time to start like the present!
Or, are you already doing this? Either way, I'd love your comments and feedback – leave me your thoughts below!
P.S. A huge THANK YOU for "liking" the FOREM Facebook page – as of last night we surpassed the 5,000 mark!! I truly believe we have the best fans in the industry. Thank you for making FOREM what it is today!
Written by: Katie Lance, Senior Marketing Manager, Inman News, @katielance