I had been home from Inman Real Estate Connect New York for all of 45 minutes – still exhausted, still exhilarated, my mind still buzzing from the electricity and the energy and the excitement, still horrified from the 90 mph-in-two-inches-of-snow cab ride home – and I got this Tweet from Laura Monroe:
[blackbirdpie url="https://twitter.com/#!/LauraMonroe/statuses/157931276484096002″]
My first thought, honestly? Nope, not going to do it. I'm too tired. Other people will write summary posts.
And then something took control of me, and, almost against my will, I found myself writing this post.
Why? Because I can't not do it. These words are writing themselves, and I cannot deny their right to exist.
Because these events keep getting better. And the value I derive from them just keeps increasing over time.
So, without further adieu and in the interest of getting this out of my system so I can get some sleep, here are my Top 10 takeaways/thoughts/observations about Inman Real Estate Connect New York 2012:
1 | Big Lights Will Inspire You
What can you say about NYC? To quote Alicia Keys in Jay-Z's "Empire State of Mind:"
Concrete jungle where dreams are made of, there's nothing you can't do, now you're in New York, these streets will make you feel brand new, big lights will inspire you…
I've been to New York many times. But every time I visit, I DO feel brand new, I AM inspired, and I always go back home with a renewed sense of purpose, mission and passion. That Connect happens within this "anything is impossible" context just makes it that much more magical and meaningful. I can't watch the video below without getting chills just a few hours removed from being there.
"Empire State of Mind" Jay-Z | Alicia Keys [OFFICIAL VIDEO]
2 | Geography is Meaningless
New York. California. North Carolina. Washington. Florida. Ohio. Illinois. Kentucky. Texas. Pennsylvania. Utah. British Columbia. Georgia. Hawaii. New Jersey. Colorado. These are the points of origin of the people with whom I spent the most time at Connect. Because these are also the people I spend the most time with in real life, which in recent years has largely been lived digitally. Why? Because things like Google+ makes it possible for me to stay connected to the people that really matter to me, no matter where they are. If this doesn't prove the irrelevancy of location in a digital world, I don't know what does.
3 | Serendipity Do Da
Inman put on an event to celebrate their recently released "Top 100 Most Influential" list. At that event, I found myself sitting across a table from Claire Boonstra, the co-fouder of Layar, which is a super-cool cool augmented reality technology. We ended up talking for a very long time, and I cannot do justice to the breadth and depth of the conversation; we talked about everything from the cultural differences between America and her native country (The Netherlands) to the amazing reaction she received while presenting at Connect (huge and positive) to her commentary on her co-founders to raising capital to fuel the business and much, much more. I thoroughly enjoyed Claire and our conversation. She is a very bright woman.
Several hours later, as I was leaving a different bar to head back to my room, I entered an elevator and found myself face to face with IMSD founder/Active Rain guy/KW guy (sorry, he's hard to summarize) Ben Kinney. We've tried to connect in the past, and always seem to miss one another. But chance brought us together on an elevator in Manhattan, and we ended up having a great conversation. We covered a lot of meaningful stuff in a short period of time.
The point: on the same night, in a few short hours of real time and with absolutely zero intention, I met two truly influential people from opposite sides of the world and made real connections with both. That, in a nutshell, sums up the Connect experience for me. Rockstars everywhere you turn. Magic.
4 | Amabassadors Rocked
Inman put together an amazing team of people who functioned as "Ambassadors" at the event. Those chosen, to a man (or woman), did a stellar job of documenting and sharing the look, feel and vibe of Connect via Tweets, Facebook posts, blog posts and videos. The talented people who served so exceptionally were Lisa Archer, Sean Carpenter, Janie Coffey, Laurie Davis, Maura Neill, Chris Nichols, Steve Pacinelli, Debra Trappen, Tucker Wannamaker and Julie Ziemelist (that's them in the photo below). Take a bow, people! You did a great job!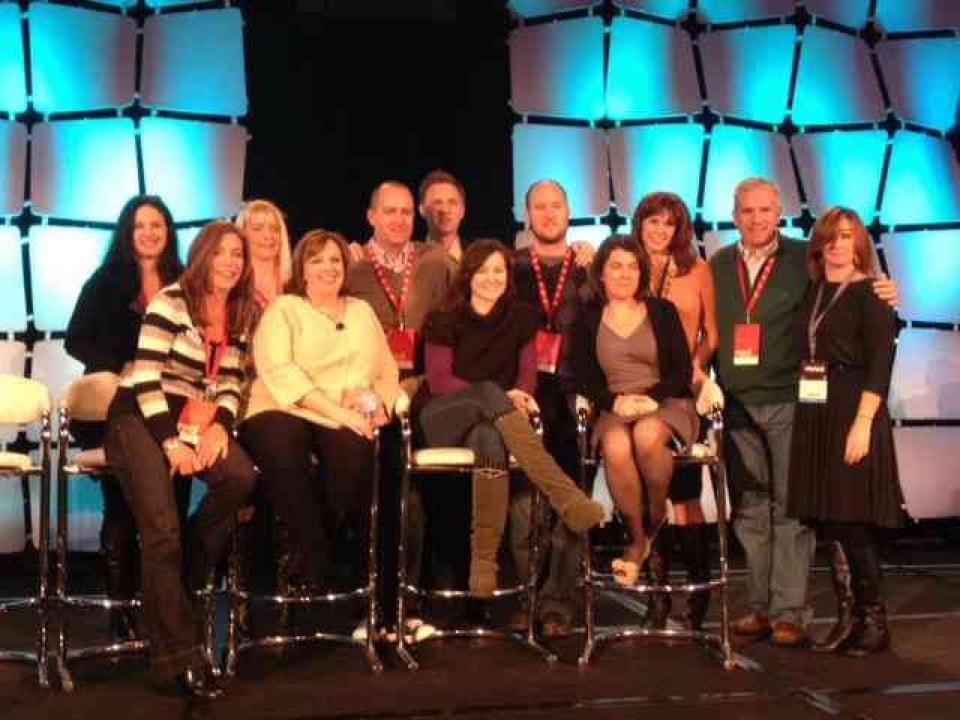 5 | Refueling Existing Relationships
It's one thing to have friends in faraway places, and there is no question that Social Media gives us an unprecedented opportunity to develop an almost infinite, geographically boundless network of friends and business contacts. But there is nothing like real life, face to face interaction to remind you of just how important people are to us. On this trip, I was able to reconnect with existing friends like Marc Davison, Chris Smith, Krisstina Wise, Sherry Chris, Steve Pacinelli, Matthew Shadbolt, Maya Paveza, Audie Chamberlain and Jeff Kershner and enjoyed real life conversations with each. And, again, where else can you do that kind of "mass refueling" except at an event like Connect?
6 | Meeting Old Friends for the First Time
At every one of these conferences, I "harvest" a new batch of "old friends for the first time." These are people I've developed relationships with online, but I've never met before IRL. At this conference, I was finally able to connect with Jim Marks, Jimmy Mackin, Janie Coffey, Kelly Mitchell, Maura Neill, Nick Ratliff, Cyndee Hayden, Josette Skilling, Kendyl Young, Jeff Lobb, Tiffany Kjelllander, Grier Allen, Rivers Pearce, Chris Speicher and a whole host of other people. I cannot tell you how much I enjoy this process, and every time it happens I feel sorry for those who continue to question the ROI of Social Media.
7 | Shadboltapalooza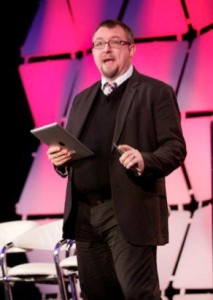 The already mentioned Matthew Shadbolt – the Director of Interactive Product and Marketing for NYC's Corcoran Group – was seemingly everywhere. He moderated a number of panels (including the one I was on, which was amazing and which he led with a deft and professional touch), he gave a great keynote speech and he participated fully on the social side of things (all while making a 45 minute commute each way while the rest of us walked a few feet to our rooms). He even found time to give me and Tucker Wannamaker a little guided tour of Times Square! And if you know Matthew, you know that everything he does is truly world class, top notch stuff. And he really put on a show. A big hat tip to you, sir!
8 | Birthplace of Businesses
I'll bet at least 10 new businesses were born in the last four days within the confines of the Marriott Marquis Times Square. I have things in process that I hope you'll hear about at Connect New York 2013 that were initiated at a prior Connect. And that happened again at this Connect. It's the perfect "incubation station" because you have so many smart, talented, driven people all in one place at the same time. I think it's a massive lost opportunity to not place yourself squarely in the middle of this "nexus of opportunity," simply because you just don't know who you'll meet, what connection might be made and to what that might ultimately lead.
9 | Bar Being Raised
There was a common thread in just about everything I saw and heard at Connect, which I will summarize as "let's raise the bar in real estate." That really warmed my heart, as this is the number-one driving force in most of what I do these days. From Brad Inman's opening address to the panel that I was on with Debra Trappen and Teri Conrad to a great session I saw on "Ratings, Reviews and Online Reputation" to another session featuring Jeff Lobb and Sue Adler on what customers think of us, it felt almost ubiquitous. And sorry for the shameless plug, but if you want to get involved in the "RTB" conversation, please check out this Facebook group designed to further that conversation. It's timely, it's important and we'd love everyone to get involved.
10 | Getting Better All the Time
This was my fourth Connect. And, for me, they just keep getting better. The people at Inman – from Brad to Tim to Tracy to Will to Alice to Chris to Katie to Madelyn to Natalie to all of the others in the Inman family I've missed – do a great job. The Inman NEXT dinner was great. The Top 100 event was the social highlight for me.  The content was timely, valuable and delivered by people qualified to opine on the applicable topic. These Connect conferences are the gold standard. They really are.
Final Thoughts
Allow me to conclude with this: at one point late in the day on Thursday, I was standing at the top of the escalator, checking my email on my iPhone and just about to leave the 6th floor of the Marriott where the bulk of the event was held. A woman was standing next to me, doing the same thing. Somehow, we struck up a conversation that ended up lasting at least 15 minutes. The key thing she said was this:
I have the same problem every year at Connect: I leave with so many great tips and ideas that I am overwhelmed.
To which I replied, "I guess I can think of worse problems, right?"
How many days until Connect San Francisco? See you there…