Do you have an iPhone 4 yet? Sadly I do not have my hands on this new device – YET! So, I am living vicariously through the reviews that are all over the internet.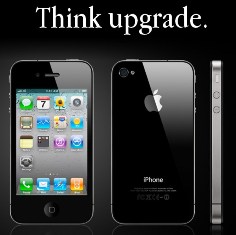 I've compiled a list here of some of the most helpful reviews (in my opinion):
Everything you need to know about the iPhone 4 – review from MobileCrunch – This is really fantastic and thorough review of all the new features and benefits.  I love this quote below: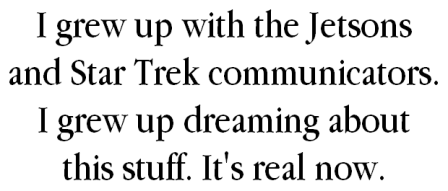 An iPhone Lover's (Initial) Thoughts On iPhone 4 – review from TechCrunch. This review is coming from someone who is a diehard iPhone lover – he has a great video embedded into his post demonstrating some of the features. Here are a couple things the writer said that stuck out to me:
"The biggest thing that stands out in my mind one day later is that immediately after I put down the iPhone 4 and went back to my iPhone 3GS, the latter felt kind of like a toy in comparison."

"….it's not just that the iPhone 4 has four times the pixels of the earlier iPhones, it's that much of the distance between the glass you touch and the pixels have been removed as well. It's subtle things like this — things that most people will never even realize they're noticing (but they are) — that make Apple, Apple."
Thinner, Faster, Smarter iPhone Raises the Stakes – review  from The Wall Street Journal. The author took the iPhone 4 through some rigorous tests, dropping it several times from several feet onto a hard surface without any problems. I don't think I would be that brave to do that! Check out his review to see what happened.
"In both hardware and software, it is a major leap over its already excellent predecessor, the iPhone 3GS." As for the negatives, he says, "The most important downside of the iPhone 4 is that, in the U.S., it's shackled to AT&T."
Apple iPhone 4 – 32GB – black (AT&T) – review from CNet. Included in CNet's review, you will find video and slick pictures. CNet says:
"This iPhone 4 has us more excited than we were last year when the the 3GS was born. The new features, particularly those in the new operating system, are long overdue, and we welcome any efforts to improve call quality (remember that it is a phone, after all)."
New iPhone Arrives; Rivals, Beware – review from The New York Times. This author loves the new phone, calling it "amazing" and saying that the public has already made the call over whether Apple has released another great phone. He goes on to say:
"Phones running Google's Android software are gaining rave reviews and packing in features that iPhone owners can only envy. The Android app store is ballooning, multiple phone makers are competing, and Google updates the software several times a year. Apple releases only one new model a year, so the new iPhone had better be pretty amazing to compete."
What do you think of the new iPhone 4? Have you purchased it yet? Will you? Would love your feedback, leave me a comment below!
Written by: Katie Lance, Marketing Manager, Inman News