I just became aware of a brand new product that will help real estate professionals manage leads and track phone calls.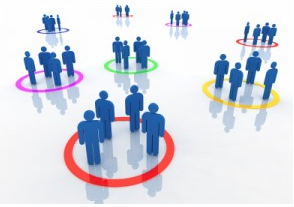 This new product is the first voice-marketing automation platform specifically tailored to members of the National Association of REALTORS® – it is called Ifbyphone®.
Ifbyphone®, a voice-based marketing automation platform, announced on Monday, the launch of its newest product, Ifbyphone® for REALTORS®.
Why is Ibyphone?
Ifbyphone frees agents and brokers from deskwork by automating voice-based marketing. According to their press release:
"Agents can then use Ifbyphone® for REALTORS® to connect with hot leads faster, optimize marketing spend, and most importantly, close more deals. The product was created in collaboration with NAR and offered through NAR's REALTOR Benefits® Program."
Ifbyphone® for REALTORS® is delivered as a suite of software-as-a-service voice applications that includes:
Call tracking
Dynamic inbound call forwarding
Outbound call automation
Virtual call center solutions.
All are easily set up by the broker or agent, freeing up more time with clients and prospects.
"Using Ifbyphone® for REALTORS®, agents can focus on clients and prospects while Ifbyphone is handling the forwarding and tracking of leads," said Irv Shapiro, CEO and founder of Ifbyphone®. "Real estate agents can spend the majority of their time in the field, responding to those leads, managing customer relations and working toward more sales, while maintaining a nimble virtual office with Ifbyphone®," he added.
One of Ifbyphone's powerful marketing tools, SourceTrak™ call tracking, provides agents and brokers access to comprehensive, real-time call reports. The automatically generated reports reveal exactly where marketing efforts are most effective. By tracking lists of unique phone numbers across online media, lawn signs, and print ads, Ifbyphone® records exactly where leads are originating. Agents and brokerages can then use the reports to more efficiently allocate marketing dollars.
Ifbyphone also turns "clickers into callers" by instantaneously calling the listing agent when a prospect submits a Web form. This "call form" then "whispers" to the agent the listing information and where the prospect saw the ad. If the agent is part of a listing team, Ifbyphone can dial each team member in sequence or all at once.
Other exclusive features of Ifbyphone® for REALTORS® include:
Forward calls to an individual agent or to an agent team
Leave client- or listing-specific memos, then review from anywhere
Qualify callers through voice response so the appropriate agent connects with the with the right person
Manage "floor time" remotely and free agents from the office by using an "on call" application with smart forwarding capabilities
Leverage lead measurement and reporting through Ifbyphone's industry-leading SourceTrak™
The announcement of the new product comes four months after the National Association of REALTORS® invested in Ifbyphone through its strategic investment fund, Second Century Ventures. As part of the arrangement, the National Association of REALTORS® sought to collaborate with Ifbyphone® to develop solutions that enhance voice interactions for its 1.1 million members.
To learn more about Ifbyphone® for REALTORS®, visit the Ifbyphone® website or contact Ifbyphone® directly at (877) 295-5100.
What do you think? Is this a technology that you will use? I'd love your feedback, leave me a comment below!
Written by:  Katie Lance, Social Media Director, Inman News, @katielance