Guest blog post by David Cummins co-founder of Faceified
Frequently updated Twitter account? Check. Slick Facebook Page? Check. Dedicated YouTube channel? Check.
Here's the thing: your potential customers don't go to these respective social media sites looking to buy or rent property.
Let me repeat, buyers don't shop on social media sites!
While having a strong social media presence enhances your personal brand, social media should be utilized as a compliment to your other online marketing efforts. Selection is what attracts buyers. When it comes to breadth of selection of real estate on the web, Craigslist reigns supreme.
Below I will discuss how cross-promoting, personalizing, and measuring your listings' performance will help you build your online reputation and generate more leads on classifieds sites like Craigslist. I will also describe how Faceified can help you get started generating more leads.
Cross-promotion: Show buyers what you've got. Before potential customers even begin to care about your brand or reputation, they want to feel like you might have the property they are looking for. If you don't have what buyers want, they're on to the next listing. The best way to give buyers that warm a fuzzy feeling is to use each listing as a window into as many of your other listings as possible.
Cross-promoting your listings will maximize the number your listings that each person sees and increase the number of leads you generate. When someone views one of your listing, this should just be the tip of the iceberg. Make it easy for interested parties to discover your other listings.
Personalization: Buyers want to see the person & reputation behind the listing. Once you've demonstrated to buyers that you have one or more properties that roughly fits their requirements, buyers will then ask themselves "can I trust this real estate agent?" Your reputation is your biggest asset, and you should proactively use it to help you sell.
Just like in the offline world, your face and reputation should be visible and accessible from all of your listings. It isn't enough to have static testimonials tucked away on your website or ratings scattered around the web. Your reputation must be consolidated, portable, and visible in all of your listings. Buyers looking at your listings want to see your face, read reviews from your past customers, and get a sense of who you are via your social media presences while they are looking at your listings (i.e. in the buying mood). Make it easy for them to do that!
Performance: Do more of what works and less of what doesn't. While it is true that it doesn't cost anything to post listings on many classifieds sites, that doesn't mean that posting is free. Your time is valuable, so it is important to clearly understand which strategies for posting to classifieds sites move the needle and which ones are holding you back.
A classifieds listing is an ad. Like any other online advertiser, you should be constantly measuring the performance of your listings. Many real estate agents know how many phone calls they get per day but not much else. For instance, do you know how many views each of your listings receives? Do you know which title or body generates the most interest from buyers?
Without this type of insight, it's impossible to know if the 5 calls you got yesterday is a good yield or not. Actively measuring, testing, tweaking, and optimizing your classifieds listings is essential for making the most efficient use of your time and generating more leads online.
Ok, I get it. How do I get started? We built a free tool called Faceified to help you generate more leads by personalizing each listing, cross-promoting and measuring listing performance, and unlocking your online reputation with customer reviews.
Here's how it works:
1. Personalize your classifieds listings with your Faceified Seal. Inserting your Seal into all of your listings will bring instant personalization to your listings, helping you to stand out. Simply create a Faceified account (it's free), fill in your profile information, and copy the code of your Faceified Seal. It takes 2 minutes.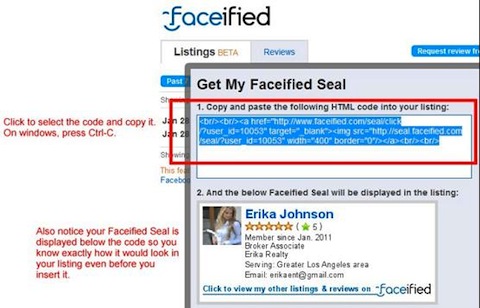 Paste your Seal code into your Craigslist listings, and your Seal will be visible to buyers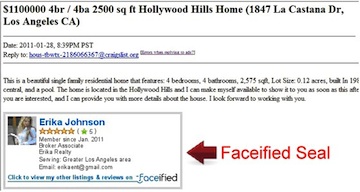 People who view your listings can click on your Seal to read your profile information on Faceified and discover your social media presences on Facebook, Twitter, YouTube, LinkedIn, and more.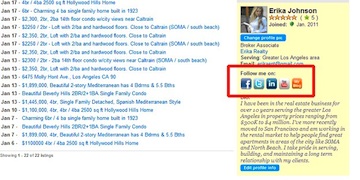 2. Cross-Promote your listings and track performance. People who click on your Seal are able to see all of your other listings that also contain your Seal. Inserting your Seal into as many of your listings as possible enables you to expose you listings to as many people as possible, maximizing the leads you generate.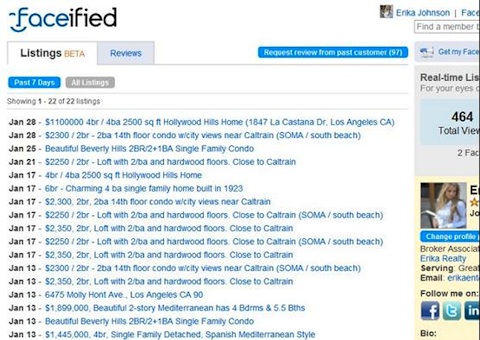 You will also be able to see valuable analytics data about your listings (i.e. # a views today, # of views overall, etc.), which will help you to tweak and optimize your listing performance.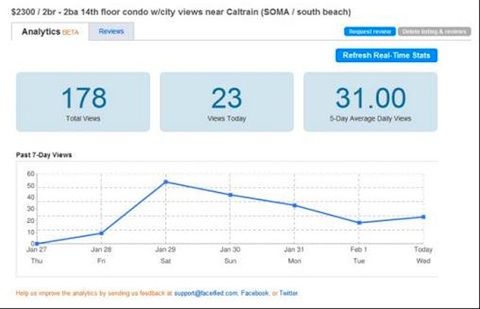 3. Enhance your reputation by requesting reviews from customers. No reputation is complete without reviews. Potential customers love to hear what your past customers say about you.
Use Faceified to request reviews from your past customers. When buyers click on your Seal they'll be able to read real reviews from your past customers, increasing trust and helping you to stand out. You have complete control over who reviews you.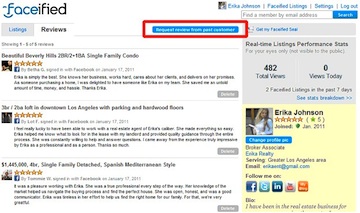 Now it is time for you to get busy building your reputation and generating more leads by personalizing, cross-promoting, and tracking the performance of your listings. Give Faceified a try www.faceified.com and let us know what you think.
Feel free to send your thoughts, comments, and suggestions to support@faceified.com
About the author: David Cummins is an entrepreneur and co-founder, along with Manyu Lui, of Silicon Valley-based Faceified ( www.faceified.com ).  Faceified is a service that helps real estate agents unlock their reputations and generate more leads on classifieds sites.  You can follow Faceified on Twitter at: http://twitter.com/faceified