One of the best ways to use Pinterest is as a curation tool for content to post onto your Facebook business page.
Think of Pinterest as "buckets of content" that you can repurpose for your Facebook page. For example, if you are an agent in San Francisco, you may have Pinterest boards like:
San Francisco Living

San Francisco Dining

San Francisco Sunsets

Only in SF

Our Awesome Team
These boards are created from repinning other photos or from installing the "pin it" button and pinning things from your own site or from your favorite sites you visit daily.
Think about the buckets of content you'd like to share on Facebook. If part of your strategy is to post one piece of content from each bucket each day, it really takes the guesswork out of what to post.
If you were to create these five boards, here is an example of a Facebook content strategy:
Monday:

Post one photo of an amazing home (perhaps one of your listings current or past).

Tuesday:

Post a photo of one of the best places to eat in San Francisco with a link to the restaurant.

Wednesday:

Post an incredible sunset photo.

Thursday:

Post a photo that is silly or goofy about San Francisco.

Friday:

Post a photo with a little-known fact about your team.
Here is an example of a photo we had on Pinterest and how we also used it on Facebook:
Step 1: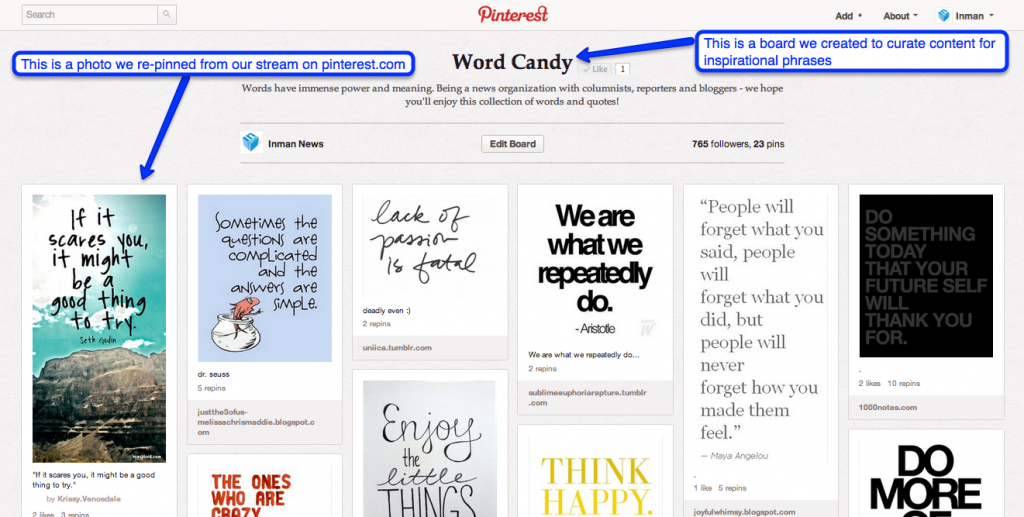 Step 2: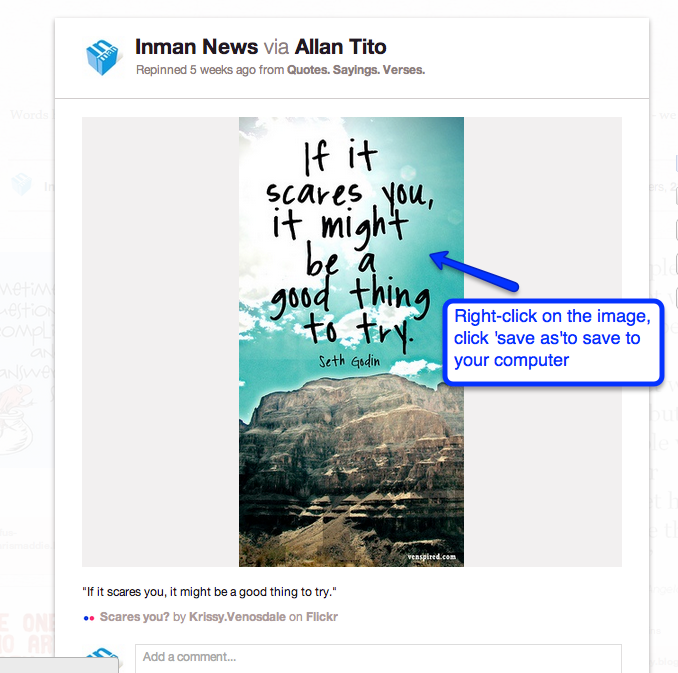 Step 3: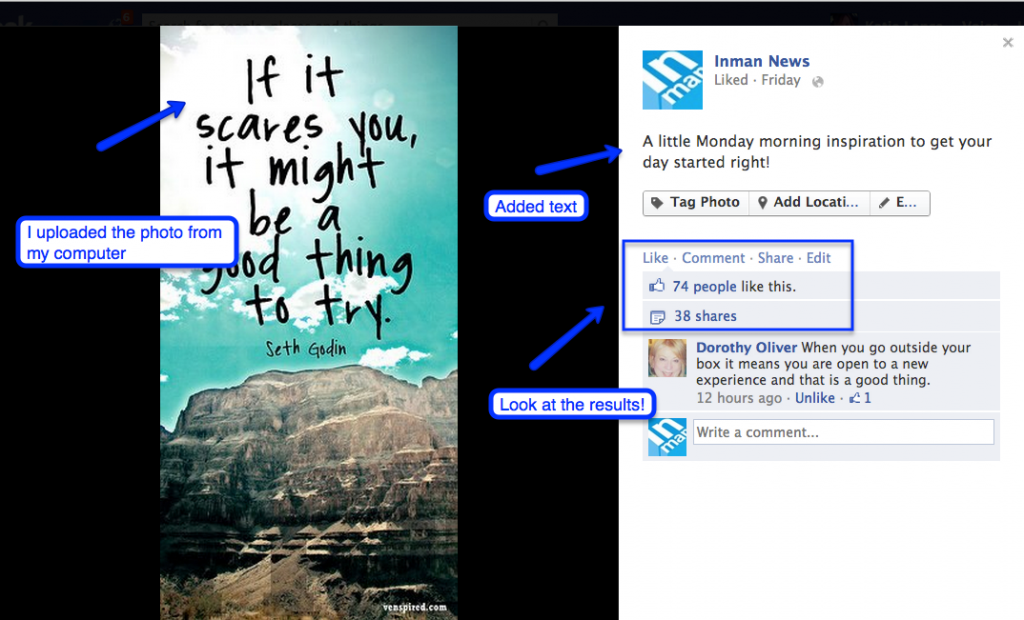 For more about how to best use Pinterest, check out our webinar recording, Pinterest for Real Estate Pros!