What an exciting week!
The recent changes to Inman News were very well received if you happen to miss our big announcement you can read it here.
I went on the radio (LISTEN NOW) with the ladies from Real Estate and Women (RAW) to discuss the news and our newest member features including REMessenger.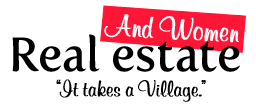 Some of the additional topics discussed during the radio show included:
How the global real estate market will lead to our recovery here in the U.S.

What's in it for you? How real estate organizations boost your business.
See why associations like AREAA can benefit you both professionally and personally
READ MORE
Lead conversion and the importance of focusing on the right things for your website
The true impact of mobile on our business moving forward
Hope you enjoy the broadcast and if you learn anything new let me know in the comments below!
Click here to listen now.