I must be on a lot of Realtor's marketing lists. I'm not surprised, I know a ton of real estate agents and brokers from all over the country and I blog about real estate marketing and social media. The downside to being on all these lists (most of which I don't remember signing up for), is the onslaught of marketing materials I receive. I get tons of postcards and newsletters sent to me and emailed to me.
I receive reminders about turning the clocks back, and when it's time to change the batteries on my smoke detector. All of this is fine – and I know as a marketer, some real estate agents were sold the idea that the more "touches" they got to me, the more likely I am to call them to buy or sell a house.
Not only that, I was a promoter of this theory!!
I remember working with agents, getting their databases organized and getting them on a 12 month drip marketing campaign. It all sounded so great until now.
Now I'm the one getting dripped on and I don't like it!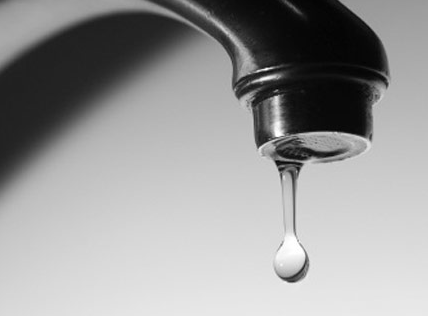 Why?
It is so impersonal!
Every time I get a post card in the mail I throw it out almost immediately with the rest of my junk mail. Why? Because I think in the time it took to send me that post card, they could have been so much more effective by reaching out to me via Facebook, email or even calling me.
The more that I think about it, the more I think agents are really sold a false bill of goods. Here's the schtick: "Send something to your past clients and eventually they will refer business or do business with you again."
After being dripped on for the last couple years, that's not the way I work, and I have a feeling that's not how a lot of other people work too.
I'm sure as I write this, someone is thinking, "But Katie, I got a call last week from someone I sent a postcard to!" I'm sure it happens, I just think in this day and age, there has got to be a better way than to spend hundreds of dollars and send something that gets wedged between my bills and the junk mail.
So how would I like to be marketed to? I have a bunch of ideas, but to start, here are my first 3:
1. Get on Facebook today. Stop making excuses that you don't have time or it's not worth it. It is worth it. And you need to make time. :) All that time you spent writing copy for a newspaper ad or proofing your postcard can now go toward Facebook.
2. Set up your personal profile on Facebook and then spend the next 60 days reconnecting with old friends and colleagues. Leave notes on people's pages. Compliment them on their kids. Take note of vacations and milestones. Be genuinly interested in them. Do not talk about your business or your listings unless someone asks.
Don't outsource it – do not give it to your assistant or son/daughter to do. You must do this yourself. Would you outsource going to lunch with a client? Would you outsource visiting a friend in the hospital? No!
There is so much value in this – but suprisingly it is the one aspect people totally overlook, probably because there is no immediate ROI.
I know I would MUCH rather do business with someone who talked to me about my kids, or my vacation, or my family – someone who took an interest in me! On Facebook, the beauty of it is that you can do that and not invest a ton of time. I try to make it a point everyday to not just post things about myself, but to interact – to comment or "like" friends posts or photos, to post notes of concern when something somber happens, and notes of joy when there is a happy occasion.
3. After 60-90 days, set up your business page. Suggest to your friends who are your clients or potential clients to join your page. Post to your business page every day – 3 times a day. Talk about the community, local events, schools, the market – things that are interesting! Post a link to this page on the home page of your website and in your email signature.
1st rule of marketing – go where people are hanging out. Where are people hanging out? On Facebook!
BONUS IDEA: In addition, start sending personal emails to your database. How about 3-5 a day? One by one, send a personal email – doesn't have to be long-winded but this is a great way to keep in touch with someone who is not on Facebook. This email should not be a marketing email – just a "how are you doing, thinking of you" email! OR…. make 3-5 calls a day!
My main point here, is that I really think there needs to be a call for more personal marketing. Still love the postcards? How about send 20 out with personal handwritten notes on them?
You can't underestimate the value of being personal – and in real estate being personal is what it is all about.
On a side note I do believe in drip marketing to some extent – especially if you are trying to market yourself to people who don't know you,  but I think it needs to be combined with more personal marketing efforts to really be the most effective.
What do you think? I'd love your opinions and will respond to your comments – please leave me your feedback below!
Written by: Katie Lance, Senior Marketing Manager, Inman News @katielance