It's late Sunday night as I write this, and I'm getting ready for the week ahead – the week post-Connect NYC. Among the stack of business cards and receipts are tons of notes taken in New York last week. These notes will turn into multiple FOREM blog posts because there was simply too much good content to put it all into one blog post.
Earlier today, I logged onto our site, Inman.com, to watch some of the Connect videos that had been uploaded. Some of the videos are already up on our site, and many more will be up there later this week. One of the things I love about coming home after Connect is being able to sit back, in the comfort of my own home, and watch videos from the sessions that I either a) missed or b) loved so much that I needed to see them again.
Here's a 1 minute "freebie" to give you an idea of what Connect was all about!

I want to take a moment and give a completely unabashed plug for becoming an Inman Premium Member if only for the sole purpose of watching the Connect videos. I was blown away this year by so many of our speakers and panelists. And quite frankly, the content is so, so good.
As I was watching Brad Inman's inspiring opening address about Central Park, and then David Carr's (NY Times) completely candid, brutally honest and poignant message on stage, to Adam Hirsch's (Mashable) humble manner and voice of real estate tech experience (who knew not only was he a total tech guru but has a real estate background?!) – I felt utterly compelled to whip open my computer and urge all of you reading to invest in an Inman Premium Membership. As you know I work for Inman News, but let me tell you from the bottom of my heart, that I think becoming a Premium Member is one of the best investments you can make in your business this year. It's only $149 for a yearly membership. For basically $149 you can watch the entire conference online! Regardless if you were came to Connect or not, I highly, highly recommend that you become a member today – and of course in addition to the videos, you get a ton of other awesome benefits.
So, for this 1st post-Connect blog post, I'd like to share some of my big take-aways from one of my favorite parts of the conference – the Internet Marketing Workshop:
1. The first session in this workshop was all about web copy and forms – and getting right on target with our copy and forms. Now, I'm sure you're thinking – "forms" – really?? Sounds boring right? I found this to be such a refreshing topic and so important for real estate brokers and agents to soak up.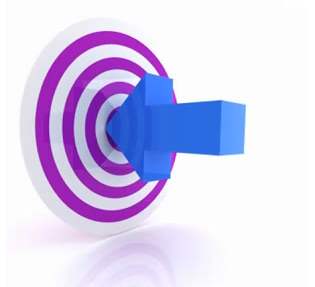 The first speaker was Kevin Hale, co-founder of Wufoo – a products that helps to create forms, payments and event registrations without knowing a single piece of HTML. Kevin did a fantastic job talking about forms and the psychology involved when someone fills out a form online and essentially becomes a lead for you. (side note: if you have never watched the 1000 Watt Consulting video "I am not a lead" you need to do so now – awesome, awesome reminder).
Kevin talked a great deal about how to optimize forms on your website or blog, looking at label placement (single column v. double column), how many fields you should have, 'page nation' (having one page of forms or multiple), buttons, incentives (he recommended checking out RewardLevel.com which offers coupons or free services you can offer as incentives for your web visittors to fill out a form.), and the psychology when someone gets to your site to fill out a form.
He recommended two sites I plan on checking out: ABTests.com and VisualWebsiteOptimizer.com – both help you determine what areas of improvement you have for your site and where your people are more likely to click!
2. Next up was Natalie Tomasso a journalist from WhichTestOne.com. Their whole site is devoted to showing marketers examples of AB tests, and asks the question "how good is your gut?" – which I think is brilliant!!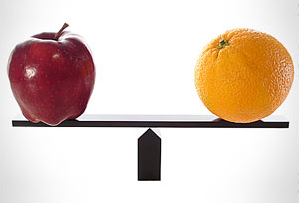 Natalie talked about what true AB testing is –  to take your traffic and split it into two equal segments at the same time, and show them two different landing pages.
She recommended Google Website Optimizer which is free (gotta love free!) to do this type of AB testing. She said the goal is to get a higher conversion rate with the same amount of traffic. I like that!
As I'm sitting in this session I think this is a huge opportunity for real estate agents and brokers. After working in a real estate brokerage for many years, I know first hand that many website design decisions are made to make the agent happy, or for no other reason than it is "good enough" – but more often than not, it is a big guessing game, like playing a game of darts – and just hoping they stick to something. By taking the time to do AB tests, agents and brokers could have a true sense of what text or buttons makes the most sense and which ones convert!
Are you getting a good amount of traffic but have a terrible conversion rate? Or wonder why no one is filling out your forms on  your site or contacting you? Then perhaps there is something simple you can change about your test. I encourage agents to do this – and if you do, please keep me posted, I'd love to hear your resutls!
And for those of you reading this that say ,"Well, most of my business comes from past clients and referrals and I don't really get a lot of web traffic"…… to you, I say this: "WHAT IF YOU DID!!"
What if you did get more traffic?
What if for every 100 people that came to your site you were able to add 5 more into your database to market to? What if you had a strong referral business and a strong "lead" machine coming from your web site?
One of the best parts about Connect NYC is that it is in January – a time to give youself a fresh clean slate. I challenge you to make this the year you fix your website (say 'no' to bad clip art!) AND you start getting business from it!!
I have so many more notes to go through – I can't wait to share them with you… stay tuned – more good stuff to come!
Leave me a comment below – I'd love to hear from you!
Written by: Katie Lance, Senior Marketing Manager, Inman News @katielance