Guest blog post by 
Jill Mayer from Lyman PR, jill@lymanpr.com, @Jill_Mayer
Note: FOREM fans, I am always on the lookout for technology that will make your life easier and be able to service your clients the best way possible. I came across SugarSync and asked Jill Mayer, from Lyman PR, to write a guest blog post about it!

Realtors are always on the move – whether it's showing a house, checking out a listing or networking with peers and clients.
Life on-the-go can be difficult, especially if a client, colleague or title company calls and needs a document ASAP that may be stored on your desktop, but you just don't have the time to make the trip back to the office before your next appointment.
That's where SugarSync comes in.
SugarSync is a cloud-based file sync, online backup and file sharing service that enables Realtors to manage their important data, anytime, anywhere, and now from any device. SugarSync gives Realtors their own Personal Cloud where they can securely backup and instantly access all of their most important files—thousands of documents, photos and other valued content—from any device they choose. It offers a broad range of device and OS support—from laptops to BlackBerry, Android-based phones and iPhones, and today's most popular tablets, such as the iPad and Samsung Galaxy.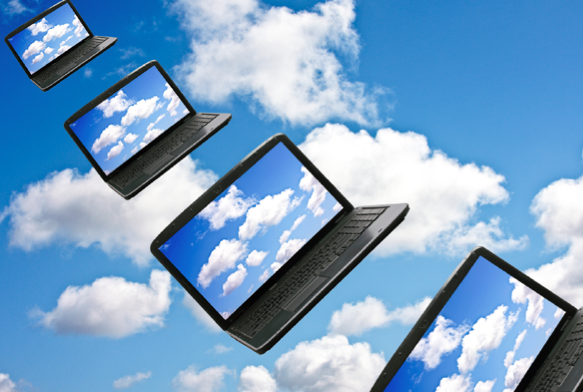 Working with partners or assistants?
With SugarSync's collaboration features, you never have worry about duplicate documents and file versions.  With the new multi-user sync feature, you can both save a client's folder on each of your computers or devices and once a change is made to a document in the folder or a new document is added, it's automatically updated on all users' computers and devices.  This means you never have to worry about emailing versions back and forth hoping that you have the same updated document or folder.
Features that Realtors will love:
Anywhere, Anytime Access – If you've got an Internet connection or a smart phone, you've got a mobile office. Wherever you go, your files will be with you.
Sync Without Limits – With SugarSync, you can sync as many computers and mobile devices as you want on a single account — and changes saved on one computer are instantaneously synced among the rest.
Secure, Automatic Data Protection – As you work, your files are continuously backed up to your secure, personal SugarSync website using SSL encryption. Once in the servers, all data is then encrypted with 128-bit AES.
Seamless Collaboration – Easily send files of any size to anyone, from anywhere. And you decide whether you'd like to password protect the information and whether the recipient can only review or can edit the files.
File Versioning – Have you ever saved over a document and immediately wished you hadn't? SugarSync will save, sync and back up the five latest versions of any given file —automatically. In a tough spot, it can be a real lifesaver.
Mobile Support – SugarSync is compatible with Mac, PC, iPad, iPhone, Android-based devices, Blackberry, Symbian and WinMo
Special Offer for FOREM fans!
Those interested in setting up their own Personal Cloud service can get started with a free account by visiting SugarSync.com/signup.
For persons with greater file storage needs, SugarSync offers a free 30-day trial for plans starting at 30 GB for just $4.99/month. We also offer a variety of business plans that aid SMBs of all sizes – sugarsync.com/business.
Here is a quick video to showcase how it works.  Click here to view the video >>
Questions or comments? Please leave your feedback below. Thank you!