I can't believe it is almost the end of the year – and what a year we had in real estate and technology. As I look back over the last 12 months there was certainly a lot to discuss – online marketing, the role of technology in real estate, social media, mobile technology, blogging and so much more. We were very excited to see a huge number of people coming to FOREM week in and week out – responding to posts, re-tweeting, commenting and subscribing to our blog via email and RSS.
2010 marked an exciting year for Inman News as well. In July at our Real Estate Connect conference, we launched our first Agent Reboot. From there, we put on 11 more Agent Reboots all across the United States. Now, we are less than two weeks away from Real Estate Connect NYC and Agent Reboot NYC, and we are about to kick off our 24-city Agent Reboot tour. WOW!! We learned that now, more than ever, agents are hungry to learn about the technologies that can make their lives easier and more productive.
For this last post of 2011, I decided to compile a list of what I consider to be some of the best posts from 2010 – based on Google Analytics, number of comments and re-tweets, and the feedback I received.
I hope you enjoy revisiting some of these blog posts as I did.
I also want to take this moment to thank you – our readers. I consider myself very lucky to be able to write for FOREM and meet the wonderful fans that we have. I read each and every one of your blog comments and I think we have one of the best and smartest audiences in the industry. I know in this day and age there are thousands of blogs you could read – but you choose to read FOREM, and for that I want to give you a big THANK YOU!!
Here are the best of FOREM for 2010 (in no particular order):
Tip Tuesday: 5 Things Every Realtor Must do to Be Successful on Facebook
4 Free Google Tools You Must Use in Your Business
Top 4 Cool Things About the NEW iPhone4
REALTORS® and Smartphones – 2010 Survey Results
8 Ways Real Estate Agents Can Generate Referrals for Free
3 Social Media Mistakes Real Estate Agents & Brokers Make
9 Intelligent Ways Every REALTOR® Should be Using Google
25 Killer Resources – Blog Content for Realtors
Seven Important Ways for Real Estate Agents to Get Started with Internet Marketing of Their Business
5 Essential Social Media Instincts Real Estate Agents Should Implement
Facebook… Coming to a Theater Near You!
5 Ways Realtors Can Use Technology to Save Time and Money
5 Ways Build Your Personal Brand the Right Way
Hope you have a wonderful and prosperous new year – I'll see you in 2011!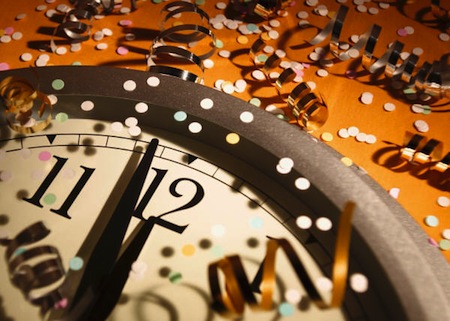 Written by: Katie Lance, Senior Marketing Manager, Inman News @katielance