Guest Blogger, Mike Bowler, Sr. has been in the real estate business (Lansing, MI) for the past 32 years. During that time he's educated and consulted hundreds of REALTORS. Mike is a former owner; broker of Coldwell Banker Bowler Real Estate and is currently an Associate Broker for Coldwell Banker Hubbell Briarwood in Lansing Michigan, who bought his company in 2001. He also owns his own company PRETEC (Professional Resources, E-Business, Technology, Education, & Consulting) and is an avid fan of social media in the workplace. Mike was named in 2009's Top 25 Most Connected Real Estate Professionals by PROXIO and selected by Inman News as one of the 50 Most Influential Online.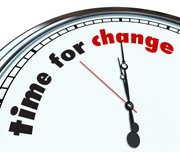 The real estate industry is in a constant state of evolution and changes every day with technology, regulation changes, and economic challenges, never experienced by most of us in the real estate business.  You can either bury your head in the sand or dig in and get on this exciting train ride. I choose to ride it out and continue becoming educated by some of the best resources I have witnessed over the past 32 years.
When our industry gets lax in education, it contributes to the lack of professionalism, our growth as REALTORS, and affects how competitive we as real estate agents will be in the coming years.  I really believe that adapting and learning new ways to do business will help brokers, managers, and agents stay ahead of the knowledge curve and strengthen our ability to survive this paradigm shift.
Who would have thought a few years back that:
Move would be acquiring Threewide (ListHub) providing a huge syndication for Listings (See Inman News story)
RPR – REALTORS Property Resources would be formed and providing 98% of the nations property data (For those who have it)
That YouTube would be the number 2 search engine

That Facebook would have 500,000,000 members, the average user would have 130 friends and People would spend over 700 billion minutes per month on Facebook
That approximately 2.5 million foreclosures would be in the process, and another 2.5 million mortgages would be 90-plus days delinquent.
Yes, we are in a whole new era of education for REALTORS, with short sale designations, foreclosure classes, green designations, new mortgage regulations, classes on how to work with your ancillary related businesses like appraisers, mold technicians, home inspectors, and of course loss mitigation.  The sampling of changes above are just a small portion of drastic game changing events that any REALTOR, who has an interest in being a player for the future of real estate, must be aware of.
So where do we begin?
Professional development, learning new trends, and adapting to a more complex industry are musts for brokers, sales managers, and real estate agents. This also includes ancillary businesses like appraisers, mortgage originators, and title companies that have experienced massive change. My point is that as professionals we must adapt to new business strategies that enhance our knowledge, give quality service, and meet the demands of the e-consumer. We Must Raise the Bar!
Here's a Place to Begin at Zero or Little Cost:
Right Tools Right Now
Agent Reboot™
Real Estate BarCamps
REALTOR University
Your Local Association, Company and Professional Educators
Setup Google Reader and Subscribe to the following sites:
Future of Real Estate Marketing
Mashable
Inman News
RISMedia
Realty Times
My Tech Opinion
Trulia Blog
Zillow Blog
I could go on and list many other avenues to education, however this list will help you grow your own list of favorite places to learn. Developing an edge in today's market requires that real estate practitioners be proficient in Blogging, social media, search engine marketing, and how to work with the e-consumer once they contact you.
It is imperative that those real estate professionals who have come through this challenging market be fully prepared to take advantage of new steady growth that will be forthcoming. My point is that our industry needs to step up to the plate and sharpen our competitive edge by using good old fashion service integrated with new technology. Consumers drive the industry and have always driven it, however today they are looking online first. Are they finding you when they go to Google, Yahoo or Bing? If not, you owe it to your family, company, and yourself to get on board and learn this business all over again. All this is part of your newfound professional development, learning new trends, and adapting to a more complex industry.
Please share your strategies for staying abreast of the current trends in real estate.