Each of us has ~5,840 waking hours each year.  Assuming we work on average 50 hours a week, we are spending 2,600 hours per year working.
Like it or not, work is a large part of our lives.
Many Realtors struggle with the issue on whether or not we should separate our personal presence on Facebook from our Business life.
I don't think it's worth the effort, as Jay said, they are too interwoven.
In fact, I think we should take it one step further and "friend" your clients.
Here are a few reasons why:
Generate more Referrals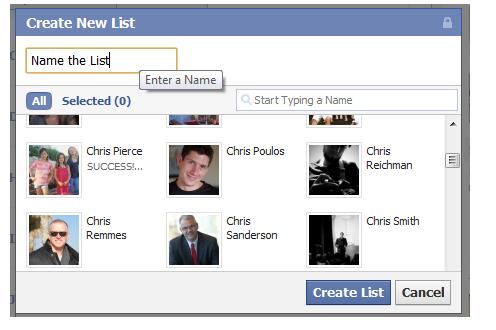 Do you read automated canned emails?
I don't.
I like taking a more proactive approach to "staying top of mind."
Here's how Facebook can help:
Connect with as many clients as possible
Add them to a Facebook List.
Filter your News Feed to only show this list.
Your News Feed becomes a real time feed of client conversations.
This is powerful.
If you haven't done this already, stop reading this post and go do this now.
I have used this technique personally.  I made a Facebook list of "influencers" and made a concerted effort to engage with these people as often as possible.
Trust me, it works.
Make New Connections

If you are interacting with your clients on Facebook, it is inevitable that you are going to cross paths with their friends.
Again, we are practicing the art of proactively networking.
This is not the time or place to "hard sell" your clients friends, that is the quickest way to ruin a great opportunity.
I'd recommend following Dale Carengies advice'
"You can make more friends in two months by becoming interested in other people than you can in two years by trying to get other people interested in you."
Protect your Brand

If someone was saying something bad about me, I'd like to chance to respond.  Ignorance is not an excuse – your reputation is too important not to monitor.
Quick tip – Set up a Google Alert for your name to receive an email any time someone mentions your name online.
A Bad Time to Post to Facebook
You've been working with a client for 12 months helping them purchase a short sale.  The bank has approved the offer, you have all your ducks in a row, and you're a few days away from closing.
You get a call from the client.
They want to back out of the deal, then they inform you that they no longer need your services, they are now going to be working with another local agent.
Needless to say, you are livid.
Now is not the time to *rant* on Facebook.
It may make you feel better for a second, but once you hit "share" the damage is done.
You must do your best to always remain professional and respectful even when the s*** hits the fan.
Rules I live by
●    I don't talk about Politics.
●    I don't talk about Religion.
●    I don't constantly promote my company. (that means don't syndicate your listings)
●    I don't use Facebook as my Personal Diary.
●    I don't trash talk my competition or my clients (yes…I have seen that happen)
What about Facebook Terms of Service?
"You will not use your personal profile for your own commercial gain (such as selling your status update to an advertiser)." Section 4.4
Translation…Don't sell stuff and don't "rent" your profile to advertisers.
Is Facebook trying to forbid networking?  Of course not!
The secret to using your personal profile for business gains?
Be a Professional and practice the art of Proactive Networking.
Your businesses success is dependent on the the breadth and depth of your network.
Start Networking Now.