I continue to be amazed at how often some of the best advice FOR real estate comes from people OUTSIDE of real estate.
That is, OTV (outside the vertical).
Here are three illustrations of what I am talking about.
Exhibit A: Scott Stratten
The first example comes in the form of a video from Scott Stratten. Scott is widely viewed as one of the foremost authorities on Social Media.
He's the author of "Unmarketing," a bestselling book about Social Media and marketing. Personally, I've been following and interacting with Scott on Twitter for a few years, and he's super entertaining and one of the sharpest minds I know when it comes to the optimization of the various new media channels we have at our disposal.
The other day he posted this video on YouTube, and it went viral almost instantly:
Based on the buzz this video created on Twitter and on Facebook – I saw it posted everywhere I looked, accompanied by comments like "this is a must read for everyone in real estate" and "stop what you are doing and read this NOW" – it is clear that Stratten struck a chord with a LOT of people.
I think all of his observations and commentary were spot on. Great insights, commentary and advice.
From OTV.
Exhibit B: Chris Brogan
Chris Brogan is a Social Media monster and the author of The New York Times' Bestseller "Trust Agents."
He wrote a blog post all the way back in December of 2009 called "If I Were a Realtor."
The following comments were excerpted verbatim from that post.
If I were a Realtor looking to use social media for my business: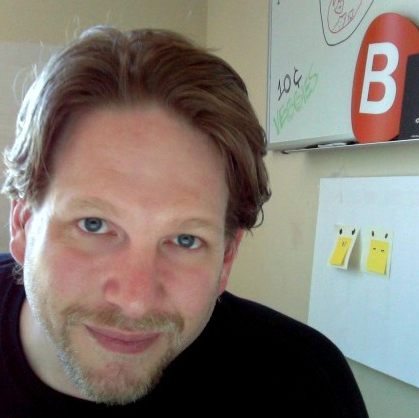 I'd write a blog about the location where I was selling.
I'd take tons of pictures and post them on the blog.
I'd shoot walking tour videos all the time with a Flip camera and post them.
I'd shoot interview videos with people from my community.
I'd host meetups and tweetups for local residents, inviting people who are house hunting.
I'd find various niche communities (developers, stonemasons, parents) and start community platforms for them on Ning.
I'd empower as many local businesses onto the Net as I could, and help them get successful.
I'd encourage as many people in my community to join Twitter as possible, and I'd bundle them into a list.
I'd consider setting up hyperlocal news and events sites, or at least empower/support their construction.
I probably wouldn't put pictures of me in a tie (or a dress) and write about the rates. I probably wouldn't pitch you dozens of times in a row. I probably wouldn't just rehash links to listings.
My company used this post as a literal blueprint (we did EXACTLY what he suggested) to ramp up interaction with our local community, and it has created real ROI for us.
I can also tell you that Brogan's game plan is very close to the strategies employed by Dale Chumbley (@DaleChumbley) and The Corcoran Group (@Corcoran_Group), respectively, both of which have produced great results and a lot of well deserved fanfare.
In my opinion, this post of Brogan's remains one of the best and most valuable pieces of content ever written about real estate.
Again, from OTV.
Exhibit C: Jason Fried
The third and final example I'll share comes from Jason Fried. Fried authored "Rework," an amazing book that every entrepreneur/business owner should read.
He also created Basecamp, the project management site where I spend most of my time every working day.
Watch him in this video and absorb his perspective on why work does not get done at the office.
I took what I learned from reading Rework and made changes in my daily routine and at my brokerage that have dramatically increased my productivity and enhanced the efficiency of just about everything I do. Lots of Rework's theory has direct application to our industry.
Again, from OTV.
Continuing, I could give you literally tens if not hundreds of great tips, pointers, motivational thoughts and action items I've picked up from Seth Godin of Purple Cow, Linchpin, etc. fame.
And the list goes on.
Cliche = True
In the past, I think that real estate was a fairly straightforward game in which the correct/proper "methods" and "techniques" and "rules" were sort of generally accepted.
To get X leads you need to make Y calls or send out Z pieces of direct mail. Or lease an office with X desks and recruit Y agents and you'll earn Z profit.
That is, narrow, specific, "do A and get B" type of thinking.
And that's not to say that many of those strategies, methods and adages no longer work. I am sure they do.
But the game is changing, shifting and morphing so quickly, with new ways of thinking and doing being created in the vacuum of all these new tools, technologies and economic paradigms that just keep coming at us with even greater frequency.
And there is no question that these changes are impacting many of the industry's tried and true strategies.
One of the most overused and cliche expressions I know is this one: "The only constant in life is change."
But it is overused and cliche because it's TRUE.
Three of four years ago, the typical Realtor would have laughed at – or, at a minimum, been puzzled by – most of the things on that list Brogan created. What's the point of interviewing people in my community? (We've done that and gotten business from it.) Why would I want to help empower local businesses on the web? (We've done that and gotten business from it.) And so on.
Now? We see many examples of agents, brokerages and brands embracing and leveraging these cutting edge ideas that almost always originated from OTV.
Out: ITV. In: OTV.
The point: there is risk in not going outside the lines of our industry to see what's happening in more advanced verticals.
Personally, I follow Stratten (@Unmarketing), Brogan (@ChrisBrogan), Fried (@JasonFried) and Godin (@ThisIsSethsBlog) on Twitter (and everywhere else they dispense wisdom), and I read their stuff habitually.
And I am constantly changing the way I think, the things I do, and the way I do the things I do because of all the stuff I learn from these brilliant thought leaders.
Get OTV.
You'll be glad you did!