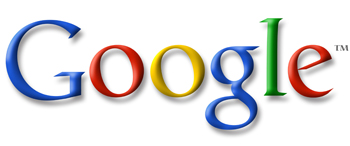 Recently, I googled "Google for real estate professionals" and came across this page on Google for real estate agents! Google truly has some fantastic (and FREE applications what can enhance any agent or broker's business.)
Here are my top 9 favorite Google products for real estate agents:
1. Google Maps
Google offers a free service that lets you make your listings easier for home-buyers and real estate agents to find when they look for properties on Google.com.
2. Submit listings to Google.
By providing your real estate listings to Google, you will broaden your distribution and receive free traffic and leads through natural search results on Google properties. Real estate search results will be displayed on Google Maps, allowing users to immediately zero in on the neighborhoods most attractive to them.
3. Google Maps API.
You can also place interactive maps on your own website using the Google Maps API. Display your listings on detailed maps and satellite imagery and give your users a visual, intuitive way to find the property that is right for them. Also, use the Google Maps API to show the location of your office and provide directions to your door.
4. Google Earth
Give your agents and clients the power of 3D satellite imagery with Google Earth Pro. Exceeding 200 million downloads, Google Earth has redefined the way people interact with real estate and property information. Publish your listings in Google Earth's KML data format to expose them to a new, sophisticated audience. Also, give your company the ability to research and present property information overlaid with school districts, parks, roads and business listings.
5. List your business on Google Places
Over one-third of people looking for real estate information on Google are searching for agents or brokers. You want your name and address to be displayed when they search. Google Places gives real estate professionals an easy way to submit business listings. Submit multiple locations with a data file and conveniently manage and control listings.
6. Market homes in 3D with Google SketchUp
Google SketchUp Pro is a deceptively simple, amazingly powerful tool for creating, presenting, and modifying 3D models. Model your properties in Google SketchUp and give your clients a 3D view. Enhance your website listing by using the animation capability of Google SketchUp Pro. Allow customers to freely explore the home, community and its surroundings in 3D. You can also use Google SketchUp Pro to print to high-resolution devices, place your models in Google Earth, and post them to the 3D Warehouse.
7. Gmail and Google Apps
Communicating with colleagues, clients and other agents is essential to every real estate professional. Google offers a package of simple and powerful tools that you can use to communicate and collaborate more effectively, for less. Google Apps includes fully customized email addresses with plenty of storage, instant messaging, sharable calendars, tools for sharing and collaborating on documents and spreadsheets, and even collaborative wikis. What's more, you can access these services and all of your information wherever you are — at your own desk, on other internet-connected computers, and even while you're on the road with your mobile device. Best of all, there's no special hardware or software required, so you can be up and running with Google Apps with minimal hassles.
8. Create a Google profile
When you've created a business based on your name, you want to be easily discoverable. Creating a Google profile makes it easier for prospects and partners to find you because Google profile results appear at the bottom of U.S. name-query search pages. Your profile can include photos, information about your real estate business, and ways for people to contact you. Turn on the 'Send a message' feature, and anyone with a Google Account can send you a message through your profile, without having your email address revealed to them.
9. Create a YouTube channel to showcase your listings
Allow your listings to sell themselves and give home buyers the ability to pre-screen potential homes before they contact you by creating a YouTube channel. YouTube actually reaches the specific audiences you are looking to reach: real estate buyers and sellers. Did you know that YouTube viewers are 90% more likely to obtain information about real estate online than the average American?
Google sure has come a long way!
This is a great video I found a few days ago – a 2 minute look back over the last 11 years of Google. I wonder what is NEXT for this super-search giant!
The Google Story (can't view the video, click here)
What is your favorite thing about Google? Leave me a comment below!
Written by: Katie Lance, Marketing Manager, Inman News, @katielance