Monitoring who is talking about you via social media is one of the most important things you can do to monitor your brand. I know about Google Alerts – which I monitor daily. I know about checking my @ messages in Twitter to see who has referenced my name. What I didn't know (until now) was how to monitor when someone shares information from my brand on Facebook.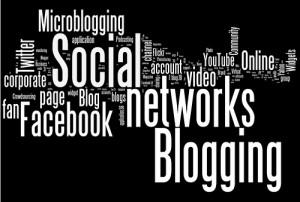 Over the last two weeks I have started using Social Mention.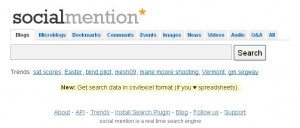 According to their website:
"Social Media Alerts – Like Google Alerts but for social media.Receive free daily email alerts of your brand, company, CEO, marketing campaign, or on a developing news story, a competitor, or the latest on a celebrity."
This is a fantastic tool.  You put in your search words and every time that search comes up in Facebook, Twitter, Yahoo and Google – you get an email! For me, the most useful information is the Facebook info. It was not until I signed up for Social Mention that I could see who was posting content from the Inman News Facebook page or from the Future of Real Estate Marketing Facebook page to THEIR Facebook page.
I chose to sign up for the 'daily digest' – so once a day I get an email and I can quickly scroll through and see who posted content to their Facebook pages. I can then choose to comment or interact – therefore generating more of a connection with our fans AND generating new fans!
I wanted to pass on this tip because it's been so helpful to me in monitoring who is re-posting my content on Facebook as well as growing our fan base organically.
Have you used Social Mention? Would love your comments – leave me feedback below!
Written by: Katie Lance, Marketing Manager, Inman News