The more I use my iPad, the more I see how valuable it is for real estate agents.
In addition to the "cool factor" – there are tons of great productivity tools for real estate agents and brokers. Not only that, but using an iPad in the field eliminates the need to lug around a laptop – making your job much easier!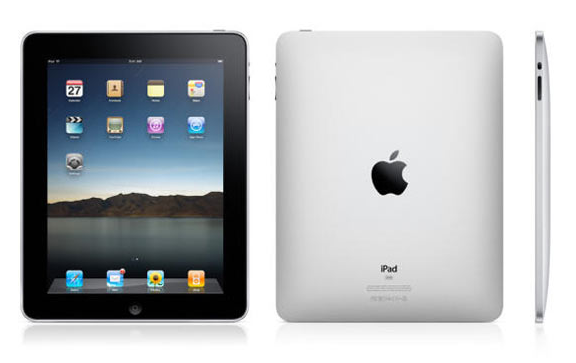 Here are my top 5 must-have iPad apps for real estate agents:
1. Keynote – This is a must for all real estate professionals. It is $9.99 but well worth it. Think of Keynote as PowerPoint, but so much easier and more intuitive to use. This is the perfect tool for creating a simple and very slick listing presentation. Don't want to use Keynote because you love PowerPoint? Download Documents on the Go – the only app available to edit PowerPoint files (also $9.99.)
2. Open Home Pro – This is a fantastic free tool for open houses. No more open house register needed! Simply tap the app, enter the basic details of the listing, and you are ready to go. Once you have buyers come in, they simply sign in with their name, email and any other pertitant info. You can add notes too. After they have entered their info, the screen reads "Please hand the iPad back to your real estate agent." Love it!
3. Dropbox – Dropbox is the easiest way to store, sync, and, share files online. There's no complicated interface to learn. This is the easiest way to transfer files from your desktop or laptop to your iPad. This free app is must-have for any real estate agent.
4. GoodReader for iPad ($4.99), iAnnotate PDF ($9.99) and PDF Expert for iPad ($9.99) – All of these apps allow you to annotate PDF's in a variety of ways. You an edit text, move notes with your finger, draw, and add a personalized signature and so much more. iAnnotate PDF and PDF Expert for iPad support VGA-out, so you can share your work on the big screen if needed.
5. DocuSign – This free app is simply a must for any real estate agent. Send, track and sign documents anytime and anyplace. View real-time business document status so that you instantly know what is completed and what still needs your attention. Create, tag and modify documents for e-signature.
What are your favorite iPad apps for real estate? I'd love to hear your experience using any of these apps. Leave me a comment below!
Written by: Katie Lance, Senior Marketing Manager, Inman News, @katielance