Trulia wants your phone to ring. 

That's why they are launching a new ad platform that will enable you to place mobile ads on the site's most highly trafficked pages, including the previously off-limits map view page (below).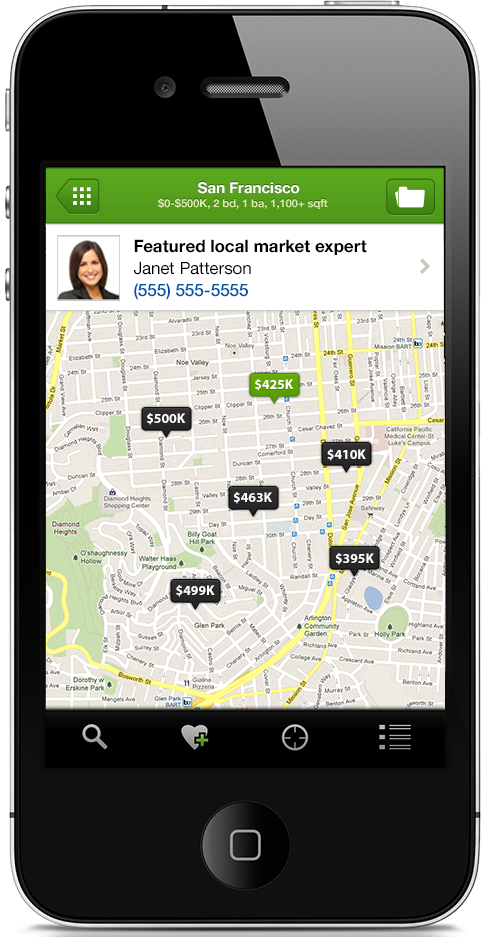 Until now, consumers could only contact an agent directly if they were on specific property's details page.
Up to five agents per zipcode can purchase the mobile ads. One agent can also purchase all five spots, meaning a single agent could own one hundred percent of a zipcode. The ads are geolocated, and appear in the Trulia iPhone app, Android app and mobile browser version of the site.
Why now?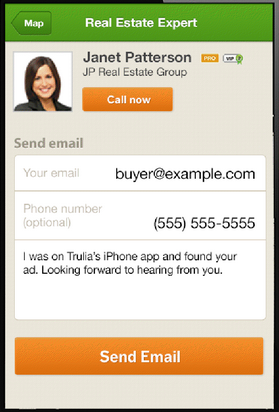 Trulia reports that 30 percent of their weekend traffic is now coming in from mobile, with 10.4 million monthly visits originating on mobile devices.
"Mobile is clearly the future of the real estate shopping experience," said Pete Flint, CEO and co-founder of Trulia in a press release. "We're excited to help agents connect with our highly engaged audience through the Trulia Mobile Ads platform."
Pricing is only available by calling Trulia. It will vary based on the size of the market and the average sales price in the zipcode.