[php function=1] This time they mean business.
"Facebook today looks nothing like it did 2 months ago." – Jimmy Mackin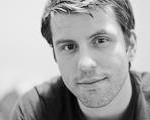 "We have officially entered a world of Facebook where 101 knowledge is not enough for marketers." – Chris Smith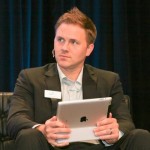 You may have heard that Facebook has made a few "tweaks".
In this one hour class on all of the Facebook changes we covered:
The Ticker – Should it stay or should it go? How is content placed there? Why do I keep seeing Spotify? Do you REALLY understand how important it is for marketing?
The Subscribe Button – Better than having a Facebook Page? Should you subscribe to people? Should you be working on getting subscriptions? How does the subscribe option directly impact edge rank and the news feed?
Content and Email Matter More – More than ever super rich content is critical to success with Facebook. If you are not creating any of your own we talked about a great new option from Inman News called REMessenger. With so many changes to Facebook again we are warning that email is king. Jimmy shared a very useful tool that he built which is converting about 60% of Facebook Likes to Email leads!
The New News Feed – No more recent news? Why are there Top Stories? Did it just get easier to be blocked/unsubscribed/hidden? I am predicting a Realtor hide-a-thon!
Smart Lists – Finally Facebook has helped us organize the chaos that is our friends. Lists are based on geolocation, commonalities like school or work and can be customized even further by the user. MUST USE FEATURE. Let's all stop the Event alerts for events that are not even in our area!
New Privacy Settings – Take control of this now. It has never been easier to control tagging, who sees what, etc… We walked through the primary security settings that everyone should change immediately.
Timeline – We discovered on the chat that what Timeline has really done is created a living and breathing Infographic of your life. It is stunning and should be filled with stunning multimedia centric content. There is also an ideal image size for the Cover of the Timeline that we shared in the class!
Business Page Impact – While nothing is certain on business pages also having a Timeline our guess is that it will happen and it will happen quickly. We demoed some mock Facebook Business Pages showing how powerful they might end up being and the crowd loved it!
Hope you will enjoy and share the class on Facebook and Twitter.
All links referenced in the video are below:
Visual Guide To All Facebook Changes
Facebook Posting Idea Cheat Sheet For Realtors
Facebook Timeline A Complete Overview
Will The New Facebook Timeline Spell Disaster For Realtors?
Inman News REMessenger: Content Aggregation and Distribution Tool
Jimmy's Express Facebook Business Page Review – Turning Likes into Leads
3 FREE Webinars Announced by Inman News: Facebook, Twitter and Blogging Strategy Sessions