It seems like the hot topic all over the technology news channels is – "When will the new and improved version 2 of the iPad be revealed?"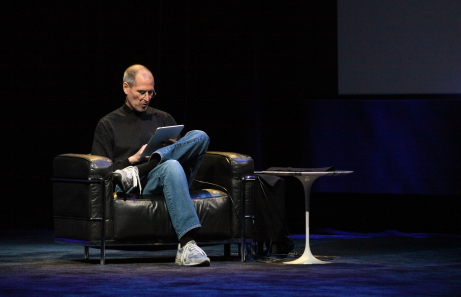 According to a Wall Street Journal article today,
"The new iPad will be thinner and lighter than the first model, these people said. It will have at least one camera on the front of the device for features like video-conferencing, but the resolution of the display will be similar to the first iPad, these people said. It will also have more memory and a more powerful graphics processor, they said."

"The new iPad will initially be available through Verizon Wireless and AT&T Inc., but not Sprint Nextel Corp. or T-Mobile USA in the U.S., according to some of the people familiar with the matter."
The big rumor swirling is that the iPad 2 is in production and be released in April 2011. Since the iPad's release, Apple has sold 14.8 million units. The cost rumors are that it could be anywhere from $499 – $899.
So the question is – will real estate agents buy the new version of the iPad? If you have one, will you upgrade? Personally, I can't wait for Version 2. Historically, Apple products get better and better with each generation – so hopefully, this one will be even better than the original.
It is truly amazing how the iPad has and will revolutionize so many industries – especially the real estate industry. At Real Estate Connect and Agent Reboot the rooms were full of agents taking notes, blogging, tweeting – all from their iPad. More and more agents are using the iPad in their listing presentations. Real estate professionals across North America have discovered tools like Evernote, Dropbox, Keynote and so many more that are available on the iPad and just make work faster, simpler, and more fun!
Want more of the Apple iPad rumors?
Here are a few great articles that I came upon today:
Would love your feedback about the iPad – what do you love the most about it? Will you be purchasing the new one? Leave me a comment below!
Written by: Katie Lance, Senior Marketing Manager, Inman News @katielance