Have you ever seen a Facebook post that struck your interest but you had to step away and when you returned to find it had drifted to the bottom of your feed and almost impossible to find? You then spend what seems like hours to find it and finally give up.
Facebook knows you're not alone and it has launched a new feature to help you highlight links, places and music you want to view later. It's called SAVE.
This new feature allows you to tag content you want to view later. Items that you flag as "saved" are personal and will not be viewable to anyone other than you. (Unlike other social buttons including like, comment and share.)
To use the new Save feature, simply click the V button on the right side of a post and click save: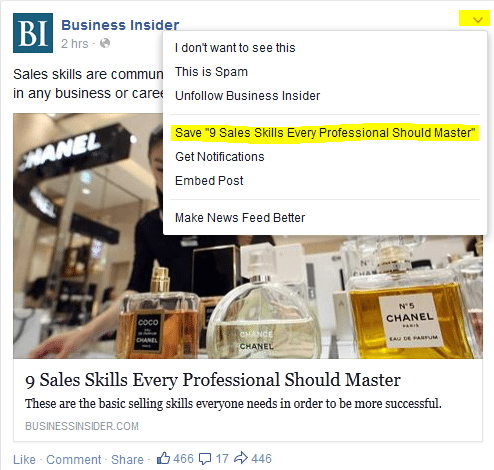 (I may not have time to read this now, but when I do now I can revisit it.)
Once you click save, you can see your flagged items in your activity log. Here is a step-by-step on how to access it:
Click Activity Log on the right corner of your profile cover photo

Once in your activity log you can see your "saved" content: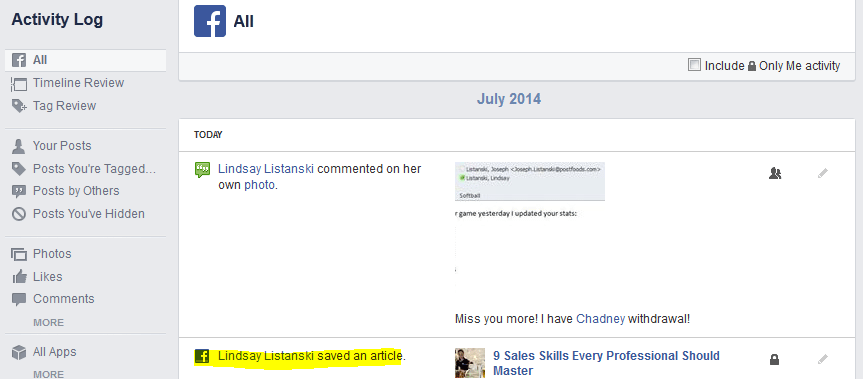 If the item wasn't saved recently, you can select more on the left side: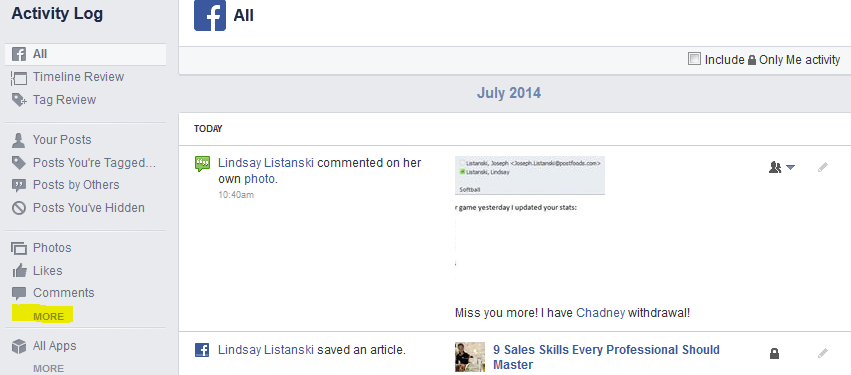 And click the saved option: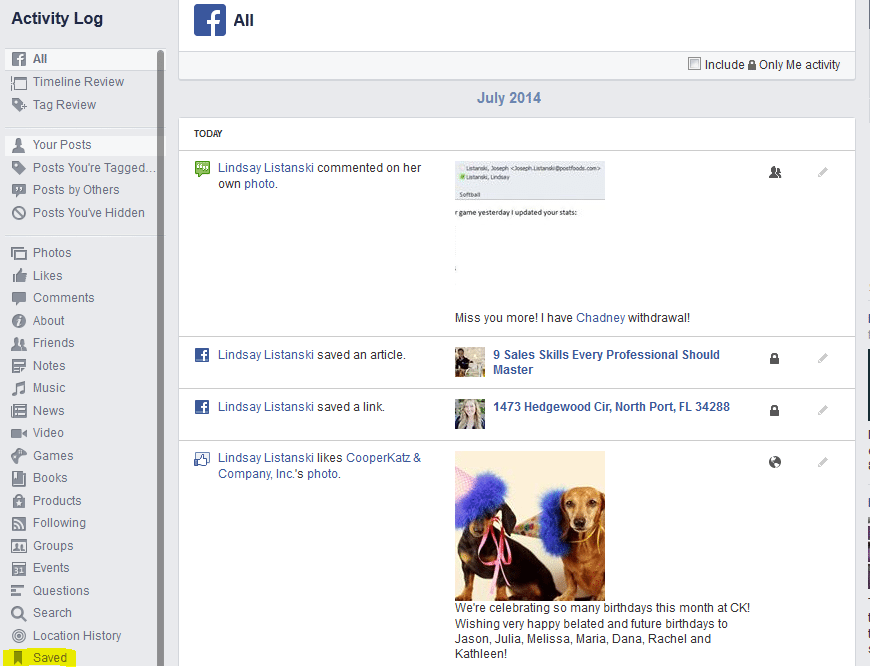 No worries if you don't have the memory of an elephant! Facebook will send you reminders about content you saved.
This is a great tool for real estate professionals to save information about their local market, clients, and even information about their friends and family.
What do you think about this new feature? Will you use it? I definitely will!
Lindsay Listanski is the social media manager for Coldwell Banker Real Estate.