The number of homes repossessed by mortgage giants Fannie Mae and Freddie Mac and destined to hit the market in the months ahead has fallen by 45 percent from a 2010 peak of more than 241,000 homes.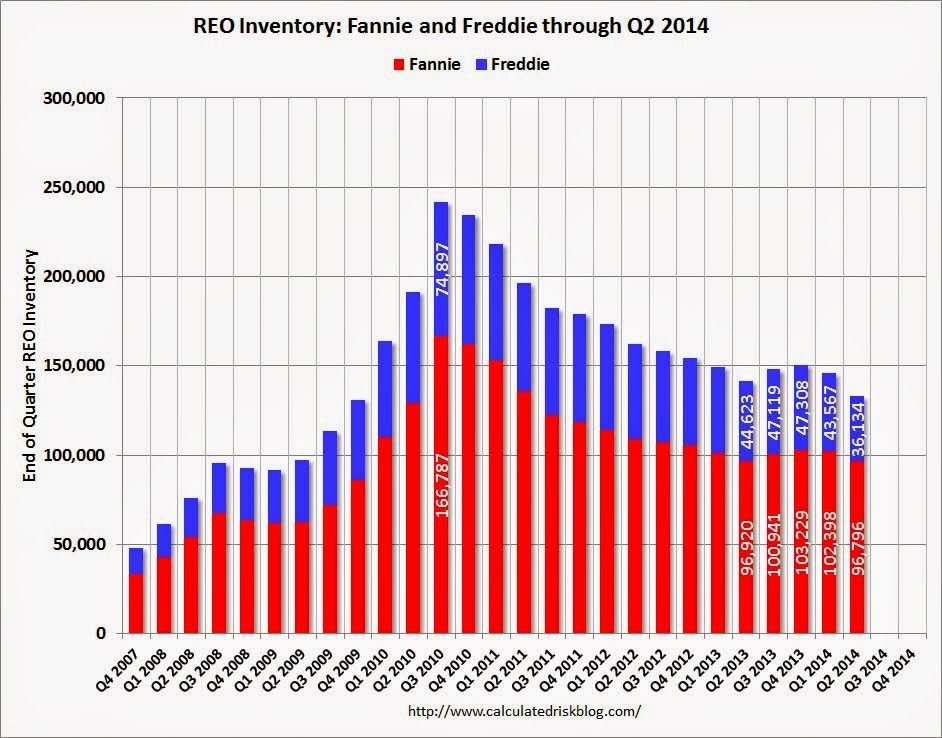 Source: calculatedriskblog.com.
At the end of June, Fannie and Freddie had 132,930 "real estate owned" (REO) properties in the pipeline, Calculated Risk reports. Fannie is seeing a "modest increase" in REO prices, which were up "significantly" in the first half of last year. Source: calculatedriskblog.com.