Age: 47
Years in real estate: Seven
Job title: Sales associate
Location: Cohasset, Massachusetts (Boston's South Shore)
Hours per week spent on social media: Six to seven, excluding blogging
Social media accounts: Facebook, LinkedIn, Twitter, Pinterest, Instagram, Google Plus and YouTube
Target demographic: 28- to 37-year-old first-time homebuyers moving from Boston to the suburbs
Average number of posts per day: Three on Facebook, three to five on Twitter, and one to two on Instagram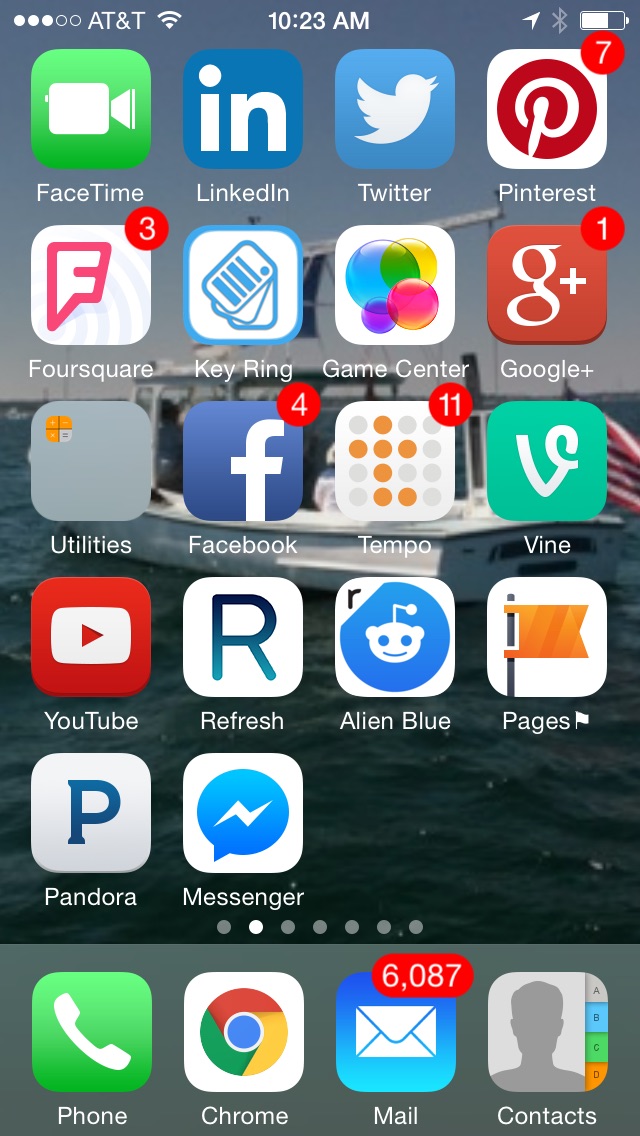 Which social channels do you work more?
Facebook (via sponsored posts) is my most productive channel. Google Plus is great for SEO, as is YouTube. Instagram is my new project, as I think it can be a productive as Facebook in time. However, I am only weeks into this task. I still love my blog. …
How many friends, likes and so on do you have?  
I have nearly 400 (highly targeted) fans on my Facebook business page, 933 followers on Twitter, 413 followers on Pinterest and 200 on Instagram.
Does that number matter to you?  
The number is less important than the quality.
Do you ever give it a break?  
No, my social media use borders on an illness.
Does social help your business, how?  
Social media really helps with branding and staying top of mind with my sphere of influence. It is an awesome listing tool, and it does land me sellers.
What's your goal for your favorite social channel?  
Facebook, followed by Instagram.
What's your strategy to achieve it?
Consistency. Post, post, POST. Mix up business with geographic reasons to look on the South Shore, and market data. People love data and photos.
Is it worth it, why?  
Is is worth it? It is free! Most agents have more time than money. I have teenage children, and I cannot get to a game or event in town without being branded as the real estate voice. But in a few short years, I have become an impact player in my market and am clearly in the top tier for market share.
What's your craziest social media-related story?  
I listed a $2 million home, and a top competitor came in to my broker open house. He proceeded to go back to his office and view my social media accounts. Our managers got into a verbal dust-up regarding what I could tweet about, and it bubbled up to our respective general counsels. It was an epic battle between the old guard and the new social media ways of business.
What actions do you take that have gotten the most results?  
Facebook ads and YouTube.
Is this more about "social" or about business?  
It is always social. Social is the voice; business is the desired outcome.
How do you monitor the channels? Do you use software or apps to manage your account, which ones?
I post a lot via Meet Edgar; it helps me schedule and stay consistent. IFTT is also good.
How many hours per day are you on social? Do you check it daily? Multiple times per day?  
Not much more than an hour or so, outside of reading … Inman posts can lead to a 15-minute read. I check it all the time: between showings, in the school pickup line, etc. It is addicting.
Do you ever think of retiring?
Nope. I love what I do, so it is not work.
Do you consider yourself an influencer?
No, but I am in the vanguard of my peers.
Are you social in real life?  
Very much so, which is what makes business easy for me.
What did you do with your time before?  
What is free time?
How do you leverage your prominence or influence on social?  
I use it for listing presentations, talking about the market and growing my market share.
Do you have someone helping you?  
Not unless you include Inman. Inman is a great source of ideas.
Whom do you follow, and why?  
Raj Qsar is a true innovator, Katie Lance, Tyler Zey, Tech Savvy Agent … all people with hints and tips to tweak my game and up it. I find little changes can have a big impact.
Where do you find the content that you put out?  
I write it on my blog … Writtn, iWriter, local media.
What has been your all-time hit share?
I did a whiteboard ad that seems to get the best traction and comments. I have it in an ad that follows visitors to my blog, www.WilliamTierney.net.
Who do you think is doing social media well in real estate?  
Raj Qsar. He is my idol. Locally, the Walsh Team, and Eric Rollo in my Boston office.
Read William Tierney's article, "Try the Harry Potter method to reach expired listings."
Are you a social media all-star who'd like to participate in our profile series? Email amber@inman.com.