Inman is interviewing real estate professionals in every area of the field to talk about technology use. Here's Steve Jolly, a broker at Benchmark Realty and an Inman contributor.
What model phone do you use and why?
I use an iPhone 5S — I think this phone is the perfect size, but I will likely upgrade to the iPhone 6 sometime this year.
What are your top three apps on your phone?
Todoist, Follow Up Boss and Sidekick.
How do you split your digital time: how much mobile, how much desktop?
Sixty percent desktop, 40 percent mobile.
Describe your job. What do you do every day? How does technology support (or not support) your daily job description?
Technology supports everything that I do. I could not work as effectively and efficiently without it.
Do you consider yourself an early adopter of technology? Or do you wait to see what's working for other people?
It depends upon the technology. For some things I jump on board early, and for others I take a wait-and-see approach.
What's the biggest technology-related challenge you face today? How do you solve it?
The biggest technology challenge we face is the overwhelming amount of technology choices. We need to separate what is relevant and what is not.
What do you think is the biggest overall challenge facing the real estate industry? Will technology be able to address it?
The biggest technology challenge facing the industry today is listing information and syndication. Technology will not be able to solve this problem.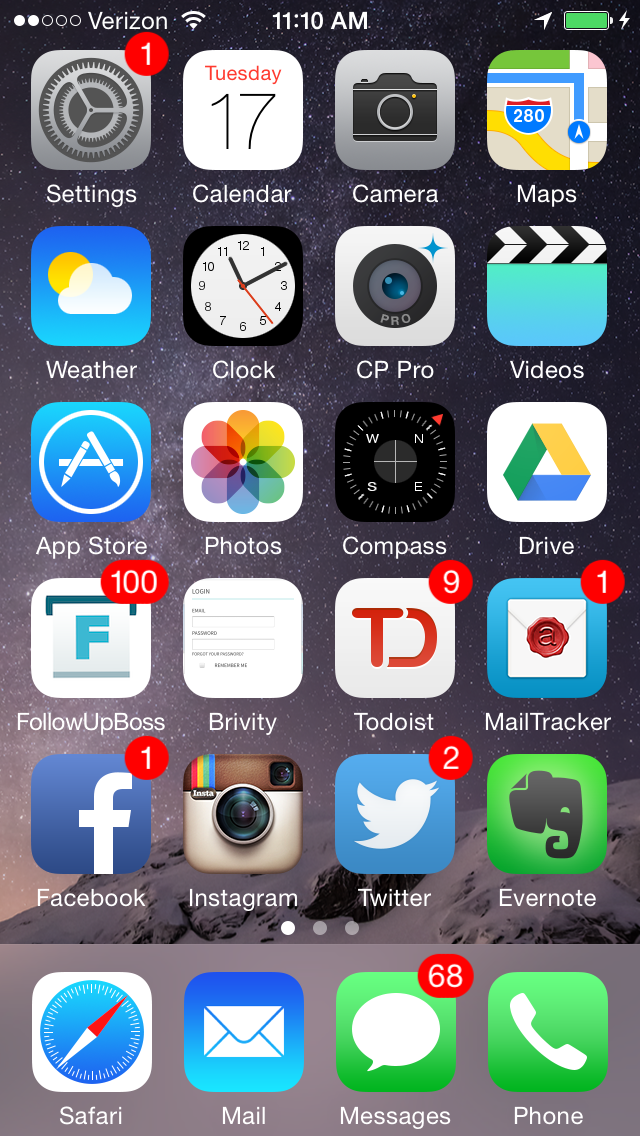 How do you feel technology is changing the real estate industry?
Technology is making more information available to more people. Transparency is good for our industry.
What email system(s) do you use? Which one is your favorite and why?
Google Apps for Business. No one does email better or offers more integrations than Google.
Which CMS do you use? What do you like about it, and what feature do you wish it would add in the future?
I currently use Follow Up Boss. They expect to add tracking capability and SMS technology soon, and I am looking forward to it.
Do you use a calendar app? Which one? What do you like about it?
I use Todoist and it is linked to my Google Calendar. It is easy to use and integrates with my other software.
Do you use digital documents, which one? Why?
I currently use DocuSign and Authentisign. I also like dotloop for a total solution.
Do you own a camera? What kind? What do you like about it?
I only own the camera on my iPhone 5s.
What kind of laptop or tablet (or both) do you own?
I own a Dell laptop and an iPad mini.
Do you have a Nest thermostat in your home?
No.
Do you play games on any of your devices? Which ones?
No games.
Which social media app do you use the most on your phone? Your tablet? Your computer?
I use Facebook, Twitter and Instagram on all three devices.
What's on your technology wish list — for yourself or for work?
Personalized marketing automation.
Where do you get most of your leads: portals or other sources?
Sphere of influence, database and personal website.
What is your favorite technology, one you actually get joy out of using?
Staying connected with social media.
What is your favorite "unplugged" activity?
Spending time with family and friends.
Read Steve Jolly's article "The tactic that can double your real estate content marketing return."
Would you like to participate in our technology profile series? Email amber@inman.com.
---
Inman Connect San Francisco is right around the corner — register now and save $200!
Start Inman Connect SF off right! Choose from three powerful events on Aug. 4. Reserve your spot now for Agent Connect, Broker Connect and Tech Connect.