Need news in a flash? Here's what's happening in your community
San Francisco's home market is right about where it should be, according to Freddie Mac's Multi-Indicator Market Index, which measures a metro's mortgage status, home payment-to-income and employment.
Zumper recently examined median rent prices of one-bedroom homes in San Francisco this summer, finding the city as the most expensive in the country for renters in June. Both one- and two-bedroom units have appreciated 2.6 percent since June 2015.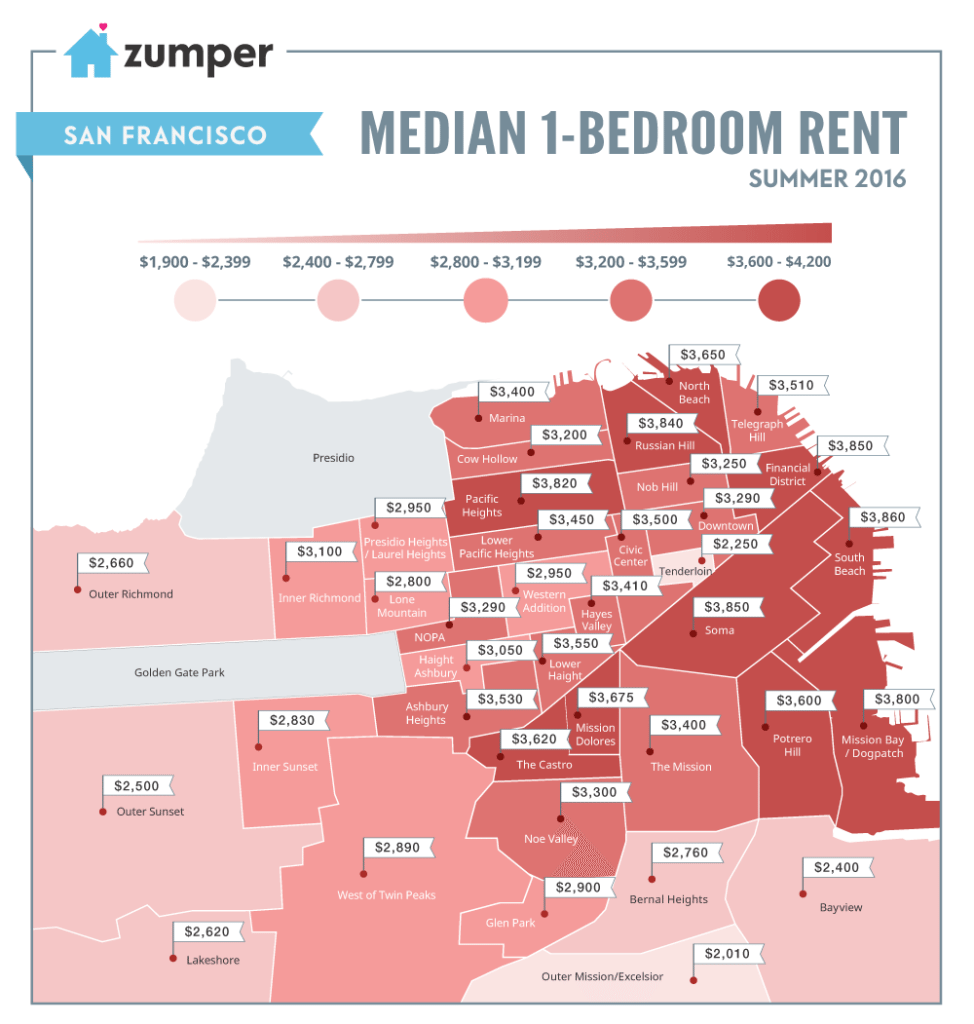 San Francisco homeowners continued to experience positive home appraisals in June, but the Quicken Loans Home Price Perception Index says they've smartened up to the worth of their homes in the past year. The difference between homeowner perceptions and actual appraisals in San Francisco was a positive 5.39 percent in June 2015, compared to 2.68 percent in June this year.
Got a lead on some news happening in your community? Send information to local@inman.com.