Editor's note: The following is a collection of real estate professionals' responses to a real estate-related question.
QUESTION: What do you foresee as the positive short-term and long-term impacts of the proposed federal bailout plan on the housing market? Negatives?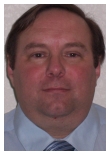 Dan Melson, Realtor and loan officer
Clarion Mortgage Capital
Clarity Real Estate Network
San Diego, Calif.
There will still be credit available with which to buy houses. The federal government was correct in that they had to do something. Longer term, this is a disaster, but it's kind of difficult to metaphorically worry about the incidence of cancer 20 years down the line when there's a nuclear bomb about to go off now. The government gets a low but passing grade on its response to this financial crisis, because by bringing the burden of the bad loans onto the backs of the taxpayer, they encourage further bad behavior.
Rowena Patton
Broker-Realtor
Patton Property Group, Keller Williams Luxury Division
Asheville, N.C.
In the short term the gas crisis is having more of an effect. We are one of the most visited areas when the leaves change in mid-October, so the (cost) of gas may be having an effect on those plans. The feds' bailout is causing more uncertainty in itself right now, as we all struggle to understand the details and how it will be overseen.
Whether it is good or bad news is secondary in my opinion right now — this is unprecedented and none of us will really know the fallout for some years.
The primary concern is getting the various parties together to hammer something out that is as robust as possible and to set some realistic time expectations around when this will be delivered in order to squelch our main demon right now: uncertainty. It would be useful if our news services could show some "what ifs" rather than the tables that are put up showing how much it will cost per person, which is alarming to most people and doesn't really mean anything. Some real information — even if only "what ifs" — would help to educate us and help us believe that we are not in knee-jerk rule.
Derek Eisenberg
Broker
Continental Real Estate Group Inc.
Hackensack, N.J.
Everyone, including me, is calling this a bailout, but it's not really a bailout. The government could actually make money on the loans it's buying. They are paying pennies on the dollar for the debt. What we really have is a liquidity crisis. Banks have no present way to get this bad debt off their books. (This plan) allows them to take their losses and move on. As the market starts to restore itself, the feds may be able to sell many of the homes for more than the outstanding loan balances. As far as negatives, it can't get much worse.
Becky Jackson
Principal broker
Realty Trust Group Inc.
Portland, Ore.
The short-term positive impacts are that lending can still be done because there is a Fannie or Freddie to securitize mortgages; mortgage rates will stay low; and some buyers will take advantage of this window of better rates. In the long run, however, the dollar will decline, inflation will increase, and home buyers will find it more costly to move and get new mortgages. Over time, Fannie and Freddie will cease to be anything like what they were, so the mortgage market will return to the tighter market that existed in the '80s and early '90s.
Bryan Bomba
Bryan Bomba Group
RE/MAX Elite
Hinsdale, Ill.
The recovery is imminent. Secondary markets will reactivate. Credit markets will become active, which in turn will positively impact affordability. Negatives? Is $700 billion enough?
Bill Metzker
RE/MAX Equity Group
Portland, Ore.
If things work out, we'll see stabilization in the short term, price stagnation beyond that. Mortgage rates will trend upward with inflation. As for negatives — there's a very strong chance of significant deflation. It depends on what the inchoate RTC clone pays for mortgages.
Jonathan J. Miller
President, CEO
Miller Samuel Inc.
New York, N.Y.
Positive long term is that Fannie doesn't serve two masters anymore. That's important in order to restore investor confidence, and will perhaps promote more empathy and increased workouts over foreclosures with borrowers having trouble with paying their mortgage.
Channing Boucher
Realtor
Benson Sotehby's International Realty
Crested Butte, Colo.
I still don't "see" any positives that will come out of government intervention because I don't know the details. Consumers might feel better that something is being done, but we all have access to key information and the national media's hype puts most folks on edge.
Glenn M. Race
Prudential California Realty
Stockton and Modesto, Calif.
The long-term impact is more government intervention into the private sector, and it opens up a very slippery slope for the future. Barry Goldwater is probably turning over in his grave.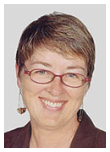 Mary Canavan
Broker
Thornwall Properties
Berkeley, Calif.
It is hard to predict in our Berkeley area how the impact will hit us. We haven't had many troubled-loan sales thus far. I think we have an affluent, well-educated population that did not use the subprime market or the interest-only loans irresponsibly. As the lending guidelines change, that could make a difference in how the buyers can proceed, since tightening up on some requirements could make financing more difficult. Our market is expensive, so a 20 percent down payment is a large sum of money.
Greg Robertson
Consultant
Woolley Robertson Group
Boca Raton, Fla.
Hopefully it acts like an "intervention" for banks, lenders and consumers. There is plenty of "abuse" to be spread around. From it I hope that the country can "straighten out" and change its behavior.
Tom Polk
Stanberry & Assoc. Inc.
Austin, Texas
I don't see that it will make a noticeable difference, although some will attribute any improving conditions to the bailout. There is so much real estate business going on that the bailout successes will be hard to track, at least by any honest tracker. Attributing positive changes in the real estate industry to the bailout is like attributing better conditions in Iraq to the "Surge" (in troop numbers). Those in the know realize the Surge mainly helped buy time while attacks diminished anyway.

Sunil Sethi
Realtor, mortgage broker, owner
Show and Sell Realty, SMA Financial
Fremont, Calif.
I don't know the details of the new proposed bailout, but if the marketing is right and it convinces people that the bottom has been reached, the buyers will be back in all markets. Credit needs to be extended to those who can document they can afford it. We don't need to repeat this bailout every five years.
Jackie Colson-Miller
Toni Everett Co.
Tampa, Fla.
I believe the market will be very quiet for a month or so. Then, as buyers understand that prices continue to drop and mortgage rates remain low, I believe we will see an increase in activity, especially for the FHA products and in the under-$300,000 market due to the 3 percent down payment.
Information compiled by Lai Saetern and Glenn Roberts Jr., Inman News.
***
What's your opinion? Leave your comments below or send a letter to the editor.