Editor's note: This guest essay is a part of the Roadmap to Recovery editorial project, which focuses on the future of the real estate industry. Essays should be 400 words or less and should detail your views on how to reinvent the industry and revive the housing market. Authors of essays published in full will get a free pass to the upcoming Real Estate Connect conference (for new registrants only), and the author of the top essay will receive $500. Send your essays to future@inman.com.
By JANET CHOYNOWSKI
I know what it's like to work in a real estate industry that has been decimated. And is starting over.
I started my first real estate business in Poland. The year was 1991.
At that time, there had been no real estate industry for decades. The success of my new business was due in part to freedom from assumptions. There were no rules, little history, and we simply had to find things that would work.
The "new market" brought a new sort of client — foreign investors. I hired translators to help with the foreign clients who soon poured into Poland, while some other local agents complained about the lack of business, about the lack of liquidity, about the strange foreign clients who called them but could not speak Polish. Within a year, the company had 45 successful agents and an impressive list of foreign clients. It was an extraordinary time.
This experience lends perspective to my view of our current challenges and the market that will emerge from them. Miami or Orange County in 2008 is not early-'90s Warsaw, but the market of today does afford tenacious and open-minded entrepreneurs similar opportunities.
Here's what I see as I look forward: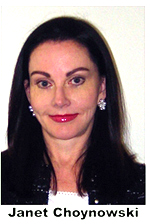 First of all, the industry that will emerge from the current slump will be one that transcends our traditional market, multiple listing service, and neighborhood or "farm" boundaries. The need to dig deeper and work harder in this market will drive many agents and brokers to cast their net wider — to create a global network. In 2007, the National Association of Realtors reported that nearly one third of agents did a deal with an overseas client. That number will increase as the industry adapts to an increasingly international marketplace.
Second, listings will lose their centrality in the working life of Realtors. By that, I mean that finding and evaluating listings will become far less important as consumers get access to listings in more places in more ways. This trend has been evident for some time but will accelerate as technology progresses and the market shrinks.
Brokers or agents who bring only listings to the table — and for whom expertise means "chauffeur" or "key bearer" — won't be part of our post-recovery industry.
The industry to emerge from this period will consist of true counselors — deeply knowledgeable and studied professionals who can provide the kind of nuanced guidance a Web site can never offer. The sort of professionals who can give buyers an offer strategy; who can produce sophisticated analyses, not just a few comps; and who can develop a marketing plan for a listing that is more than a template checklist.
These people exist right now. They've navigated an obstacle course of lesser practitioners for the past 10 years. The future is theirs.
The real estate industry I see coming will reward those who discard "the way things have been done," invest in sharpening their skills, and anticipate the needs of the marketplace that emerges.
When the cold of this market thaws, be ready.
Janet Choynowski is CEO of Immobel, a global listings syndication and translation company.
***
What's your opinion? Leave your comments below or send a letter to the editor.