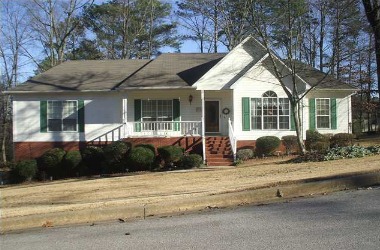 Editor's note: a version of this article was originally posted on the Inman blog Wednesday, May 27.
It may look like your typical American home, but when this property in Trussville, Ala., changed hands for $187,000 in 2004, the stage was set for a legal battle that could have implications for every real estate brokerage's business model.
The buyer, Vicki Busby, was charged a $149 "ABC fee" (administrative brokerage commission) on top of the $4,675 commission she paid her agent (the agent's split of the 5 percent commission on the sale — see the HUD-1). Busby's agent didn't see any of the ABC fee — it all went to the brokerage, RealtySouth, which is now facing a class action lawsuit alleging it violated RESPA by charging an unearned fee.
Such fees are becoming increasingly common in some markets, and often they're even bigger. In a three-part series, Inman News looks at the legal, ethical and competitive issues involved in charging such fees.
Defenders of the fees say brokerages have instituted them in order to cope with the rising cost of providing services and smaller commission splits with agents. As long as they're properly disclosed, they are both legal and ethical, they say.
But brokerages that decide to charge the fees seem to be running the risk not only of lawsuits by consumers, but of alienating their own agents, many of whom see them as "junk fees" (see Part I).
The particulars of the Busby case are discussed in Part II of the series. For a taste of what's in store in Part III — which details the backlash by consumers and agents — check out this Q&A that RealtySouth prepared in 2003, in hopes of defusing the protests it expected from agents when it implemented an ABC fee. Questions addressed included:
Wasn't Realty South "being greedy by imposing such a fee?" Would competitors use the fee against the company? What if a potential client decides to look for a company that doesn't charge the fee? "Why do you keep putting these roadblocks in the way of of my doing business?"
Agents continue to voice similar concerns today, as the fees become more common and larger.
Incidentally, Busby's home is back on the market. It's listed for $169,900 — less than it sold for in 2004 and 2001. Needless to say, the listing is with another brokerage.
***
What's your opinion? Leave your comments below or send a letter to the editor.