Editor's note: The following Q-and-A interview with June Piper-Brandon, a broker-office manager in Maryland, is a part of the "To Be a Broker" editorial project that highlights broker challenges and strategies for success. Click here for more info.
Name: June Piper-Brandon.
Years as a broker: 3.
Number of sales agents who you supervise: 15.
Years working in the real estate industry: 24.
Q: What is the biggest change you have made to the brokerage in the past year, and what prompted this change? How has this change impacted the bottom line, if at all? What has changed about your service offering in the past year?
A: We are offering more and more training, more opportunities for coaching. Our office has also been improving on our Web site and its ability to service the growing number of buyers who start their home search online. This has increased the number of buyers who are using our company to search for their new home. 
Q: Are brokers more or less relevant to sales associates in the current housing market than they were five years ago? Why or why not?
A: More relevant than ever. Brokers need to be more like coaches for the agents, providing them with encouragement and brainstorming ways to increase and improve their business. The business has changed so much over the last five years and we have had to go back to basics from before the last five years. 
Q: Are brokers more or less relevant to consumers these days than they were five years ago? Why or why not?
A: Brokers need to educate their agents and provide them with training on how to better serve their clients in a changing and challenging market.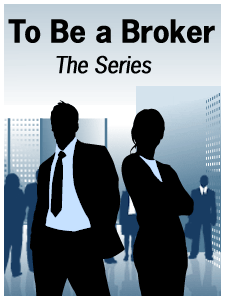 Q: What changes, if any, have you observed in the structure of real estate commissions/compensation/fees in the past year, and what has caused those changes?
A: (My company) is a full-service discount brokerage and the number of listings are increasing, as sellers (want) to save as much as they can on commissions and closing costs.
Short sales have also made some huge changes in the commission structures because banks are wanting to keep as much as they can on the sale of properties. We are seeing more and more sellers wanting to offer lower commissions to buyer agents, yet buyer agents are still resistant to show and sell homes where the commission is less than 3 percent.
Q: What are the most vital services, in your opinion, that you provide?
A: I do a lot of research for my agents to help them by screening more and more services and (finding) opportunities for them to grow their businesses and keep more of their hard-earned commissions. Also, I work to keep up on the fast-changing marketplace so that the agents are prepared as the market changes.
Q: What would your agents say are the most vital services that you provide to them? What would consumers say are the most vital services that you provide to them?
A: The most vital services I provide: Keeping the office stocked with the supplies the agents need to do their jobs and providing a place where they can bring their clients. I also provide them with individual and group coaching, research new ways for them to grow their businesses, and screen service providers to help them keep more of their commission money in their pockets.  …CONTINUED
Q: What is the latest trend with home sales in your market area? Short-sale listings and sales? REO (bank-owned property) listings and sales? Purchases by first-time buyers? What is the latest trend with home prices? Offers?
A: There are more short sales and more REO listings on the market than ever before.  This is going to continue into next year.  We're seeing more multiple offers on short sales and REO listings, sometimes driving the prices up above the asking price.  Resale homes are staying on the market longer and new construction prices have dropped incredibly to keep the sales turning over and to compete with the market. 
Q: What are buyers' primary concerns these days? Has this changed in recent months?
A: The biggest concerns seem to be around the types of loan programs that are available and whether or not they will change before they close, will the loan program no longer be offered before they close and will property values continue to decline after they buy their home.
Q: What are sellers' primary concerns these days? Has this changed in recent months?
A: Sellers are concerned with declining home values and their homes no longer being worth what they paid for them. Sellers are also seeing more and more short sales and foreclosures in their communities, and when (those homes) sell they are being used in the appraisal process and bring down home values.
Q: Has anything changed about the buyers or sellers in the market today? Explain.
A: Yes. A lot of our buyers are more educated and better prepared to buy a home than buyers in the past. Buyers are also wanting to see more and more homes than in the past and want to see everything that is on the market.
However, their budgets are getting tighter and tighter. There are more buyers in the lower-price brackets and fewer homes that qualify for FHA and VA financing. We are seeing more buyers who qualify for VA financing and more buyers using FHA as their loan of choice. 
There are more baby boomers changing homes, and more families who are moving in together. We are seeing more moms and dads with married children buying homes together.
Q: What types of properties are selling fastest in your market area and why?
A: (Distressed) homes are moving the fastest because they are competitively priced and homebuyers are perceiving that they are getting a better deal than if they were to buy a resale or new construction home. 
Q: What types of properties are selling slowest and why?
A: Short sales are moving the slowest because agents and therefore buyers are afraid of the transaction taking months and months to settle — or maybe never — and wasting their time when they could have been buying a foreclosure or resale home. 
Q: What is the largest investment you have made in technology in the past year, and has it paid off? …CONTINUED
A: We changed our back-office software to be more effective and it is much easier to use and has reduced the amount of time I spend processing files.  The other thing we've changed is our Web site and the opportunities it offers our agents. The cost of our company Web site actually (dropped), and that has made it more accessible for our agents.
Q: In what areas have you reduced costs in the past year, and what has been the business impact of those cuts?
A: We have reduced the amount of print advertising that we are doing. Statistics show that 85 percent of new homebuyers start and continue their search on the Internet, and therefore we are rerouting our advertising dollars and energies to the Internet. 
Q: What is your forecast for the real estate market in 2010?
I think we'll see more of the same in 2010 as the loan market continues to constrict and there are fewer loan products out there and buyers have to save more and more to buy a home.  It is going to be a challenge for real estate companies to compete for a shrinking buyer market. 
Q: What is the single biggest challenge that you face as a broker? What is the biggest worry these days about the state of the housing market and economy? About your brokerage?
A: Recruiting is my biggest challenge.  Agents are more resistant to making a change in their brokerage as the market continues to decline. And, getting transactions to settlement is a huge challenge as banks tighten their lending requirements. Agents feel that they won't be able to make any money with a listing fee of 1.75 percent even though our commission splits are higher, and with fees like that you list more and sell more homes. It's still a hard sell to most agents these days when the number of transactions is dwindling.
Q: Briefly describe a typical day for you, and what duties occupy the most and least time.
A: I get up at 6:30 a.m. and read my e-mail and the news until 8 a.m., then leave for the office by way of new listings in our market. I get to the office about 10 a.m., answer messages, process files, handle complaints, read and write blogs and updates and industry updates, and check in with agents.
At about 1:30 p.m. I take a break for lunch, then continue into the afternoon, leaving for home about 6 p.m. After dinner, I read more e-mails and industry updates, browse the multiple listing service for new listings in our market then to bed at 11:30 p.m. 
Q: What is most misunderstood, by agents and/or by consumers, about the work that you perform?
A: I think consumers think that real estate agents are lazy and they don't do anything for their commissions. This is probably because agents don't (explain to) their buyers what they are doing for them. 
Agents have the misconception that real estate is easy and an easy way to make money — this is changing more and more every day.  Agents sometimes feel that the broker doesn't do anything for them. 
June Piper-Brandon is broker-office manager for Advance Realty Anne Arundel, based in Glen Burnie, Md.
***
What's your opinion? Leave your comments below or send a letter to the editor.