Editor's note: The following Q-and-A interview with Steve Wiley, a broker-owner in Nebraska, is a part of the "To Be a Broker" editorial project that highlights broker challenges and strategies for success. Click here for more info.
Name: Steve Wiley
Years as a broker: 25
Number of sales agents who you supervise: 2
Years working in the real estate industry: 25
Q: What is the biggest change you have made to the brokerage in the past year, and what prompted this change? How has this change impacted the bottom line, if at all? What has changed about your service offering in the past year?
A: We now allow for variable-fee listings in which the fee paid is based on who sells the property — or how the property is sold — with the lowest fee, if sold by the property owner. We always protect Realtors, and we pay a competitive cooperative fee for their participation. 
Flexible-fee implementation was our logical response to consumer demand, and also due to the current economic environment in which many sellers have little equity or cash to pay professionals to sell their home. Sellers are not happy paying a full fee to their listing agent if the agent is lucky enough to sell the home — especially if the seller has referred a potential buyer to the listing agent.
We've tried to think like consumers, not Realtors. Flexible fees have worked well for our sellers and they have also worked well for us.
Q: Are brokers more or less relevant to sales associates in the current housing market than they were five years ago? Why or why not?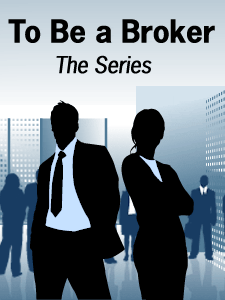 A: If an agent has a broker's license, is experienced, and is willing to invest in themselves and equipment to operate on their own, and doesn't mind the lack of a broker's office for coffee and social interaction, the agent probably does not need a broker or an office outside of their own home.
When an agent is ready and able to operate more independently, the agent is entitled to more of the commission dollar and/or the opportunity to have ownership in their own company. We recognize and provide options for all of this in our company.
Q: Are brokers more or less relevant to consumers these days than they were five years ago? Why or why not?
A: Brokers are probably less important. Agents are probably more important. Consumers are smart. They know that agents — not companies (brokerages) — sell real estate, and that anything a large broker can provide, a small broker (or agent) can also provide.
In some cases, an independent agent/broker can do more since (the agent or broker is) not hamstrung by "big broker" rules and restrictions, such as "captive listings" that are only displayed on the listing broker's Web site, not shared and syndicated.
Q: What changes, if any, have you observed in the structure of real estate commissions/compensation/fees in the past year, and what has caused those changes?
A: In our market (some of) the larger companies still charge (fees that are also known as) administrative brokerage commissions (ABC). The smaller brokers often have more flexible fee structures and options, and most do not charge ABC fees. 
Our marketplace is seeing the growth of smaller, boutique real estate brokerages. We liken this comparative change to the analogy of a large ship on the ocean (big brokers) and a small speed boat (new, smaller brokers). It takes lots of time and energy to turn a big ship 180 degrees, but the small boats can turn on a dime quickly.
Flexibility to change with the needs of consumers is critical to survival in real estate today. 
Q: What are the most vital services, in your opinion, that you provide?
A: (We offer) integrity, experience, expertise and personal accessibility. We couple these with the power of the (multiple listing service) and the Realtor network of buyer cooperation to help our clients achieve their goals.
Q: What would your agents say are the most vital services that you provide to them? What would consumers say are the most vital services that you provide to them? …CONTINUED
A: Agents: Freedom to practice with the safety net of a broker, plus the ability to keep 95 percent (or more) of their hard-earned commission dollar. Consumers: Flexible fee options, no "junk fees," and absolutely no affiliated business relationships to try to sell them.
Q: What is the latest trend with home sales in your market area? Short-sale listings and sales? Bank-owned (REO) listings and sales? Purchases by first-time buyers? What is the latest trend with home prices? Offers?
A: First-time buyers are the largest percentage by market segment, and short sales are the fastest-growing transaction segment. Buyers seem to be less excited than before about foreclosure listings, since in most cases there is little they or their agent can do to eliminate the inherent and higher "as is/where is" risks that are typically associated with these properties. 
Also, since many foreclosure sales garner multiple — and often "blind" — offers, buyers have recognized that the resulting "auction effect" doesn't help them get great deals.
Q: What are buyers' primary concerns these days? Has this changed in recent months?
A: Too many buyers just want to see listings and have an agent who can write an "adequate" offer when they are ready. They do not seem to understand or care about much else — even though there is a lot more that a good buyer's agent can do for them. 
Smart buyers ask, "What can you do for me?" and then allow the Realtor to (follow through).
Q: What are sellers' primary concerns these days? Has this changed in recent months? 
A: "Will I be able to sell my home for a price high enough to not be upside down and not have to pay out of pocket to get my home sold?" Homes in our marketplace are selling at prices where they were purchased two to three years ago. 
Sellers who have not been in their homes very long or who have made improvements to their homes are at the most risk of not having a happy selling experience today.
Q: Are the demographics of buyers or sellers changing? Explain.
A: We see more ethnic minority buyers, and also more single/divorced/single-parent-family homebuyers — which seems to mirror shifts in the general population.
Q: What types of properties are selling fastest in your market area and why?
A: First-time-buyer homes (are selling fastest). Why? These buyers are anxious to receive tax-credit incentive money, plus they are getting historically low loan rates. Finally, prices have stagnated or slid back to levels (not seen since) two to three years ago. This is a great opportunity — and it doesn't take any convincing for first-time buyers to see this, too. 
Second-time and move-up buyers are less motivated, even if they qualify for the $6,500 federal tax credit, because many are satisfied with their home and/or have worries about continued employment.
Q: What types of properties are selling slowest and why?
A: Top-tier-priced homes and upper-middle-market homes seem to (be) the slowest segment now, especially those that don't have current decor or amenity features that today's buyers have come to expect.
Q: What is the largest investment you have made in technology in the past year, and has it paid off?
A: More utilization of Web sites and more upgrades to existing Web sites — especially the Virtual Office Web site (VOW) component to our company Web site that offers buyers a complete "one-stop" shopping experience, with all MLS listings conveniently viewable. 
The VOW feature has not yet fully paid off due to limited dollars to promote and advertise it, but buyers who have used it say they love it! …CONTINUED
Q: In which areas have you reduced costs in the past year, and what has been the business impact of those cuts?
A: After 25 years of brokerage we found that most traditional models of real estate brokerage and the companies that were moored to them were broken and would not change soon, if ever. We felt that most of their fixed overhead was unnecessary and too costly to support, and that the use of their name and services were no longer worth the fees and commission splits that we had to pay. 
So, we became a small, independent, VOW-modeled (virtual) broker. We have had no regrets … it's the agent, more than the company, that is most important to consumers and to the results achievable!
Q: What is your forecast for the real estate market in 2010?
A: In the Lincoln, Neb., area we've seen and expect a continued slow but steady "climb out," unless there is another financial or economic meltdown that results in more job loss, or further credit-tightening by HUD and Fannie Mae.
Q: What is the single biggest challenge that you face as a broker? What is the biggest worry these days about the state of the housing market and economy? About your brokerage?
A: Our biggest concern is to keep a competitive, consumer-centric marketplace. Today there is less consumer loyalty and still far too many licensees for the current market demand. So, maintaining and growing market share is a key business objective.
Q: Briefly describe a typical day for you, and what duties occupy the most and least time.
A: No day is typical. My wife and I wear all the "hats" — CEO, (chief information officer), Realtor, recruiter, administrator, marketer, etc. There is never a dull moment or an unfilled day.
Q: What is most misunderstood, by agents and/or by consumers, about the work that you perform?
A: The most misunderstood work piece is the growing opinion of both buyers and sellers that they know as much or more than we do about buying and selling homes.
The Internet and plethora of real estate shows tend to oversimplify and misrepresent the difficulties and challenges of our job, and do not educate consumers about the skill, education and experience necessary to perform our work successfully. 
We find consumers are more difficult to please and less likely to trust professional advice and counsel. Unfortunately, consumers only see a fraction of what Realtors do for them, as the majority of our work is invisible to the consumer.
It is sometimes impossible to educate consumers about what we do for them if they believe they already know everything. The majority of consumers are less interested in reading to learn information about buying or selling — video and Tweets are king. Their time and attention span have shortened.
But much of what they really need to know does not fit into a short text/e-mail. (Some) consumers also prefer e-mail and texts over phone calls and conversations, which can be deadly in our business, leaving much room for misinterpretation, confusion and unasked and therefore unanswered questions. 
Consumers need to be our partners in the buying/selling process, become patient learners, read carefully, and ask questions and trust their real estate professional. This is the basis for a great buying/selling experience.
Q: Feel free to comment on any other aspect of your work as a broker that you think would be relevant and helpful for other brokers.
A: If you aren't having fun selling real estate anymore, you need to make changes in how your business is structured and run, or you need to take a break to explore other options within your industry — with other real estate firms or outside of real estate.
It's a tough business that you've got to love in order to survive and prosper.
Steve Wiley is broker and co-owner of Smarter Choice Real Estate, based in Lincoln, Neb.
***
What's your opinion? Leave your comments below or send a letter to the editor.